Thank you for visiting, I'm so glad you're here!
I am passionate about cooking, entertaining, and photography.  Since living gluten free, my motto is:
"don't miss it…make it!" 
I love sharing my experiences of converting recipes to gluten free as well as creating new recipes and sharing all of it with a spin of my life through photography.
My name is Mary and my favorite pastime is enjoying time with my husband, my children, my family and my friends and it usually includes gathering in our home with a spread of great food and wine, sharing music, laughter, and the simple pleasure of being together.
Gluten Free Spinner is your go-to for delicious gluten free recipes with vivid photos and easy entertaining tips.  As a food stylist, recipe developer, and design consultant I share tips, stories and ideas for every aspect of your home.
The name, Gluten Free Spinner, came from my husband asking "what are you spinning-up tonight?" in reference to continuous attempts at creating new recipes while spinning the spice wheel to add another flavor.
The gluten free designator came in December 2009 when I learned I had a gluten intolerance and became a gluten free girl.  Although the journey was challenging at first, the benefits have been remarkable, most of which I notice in my overall health.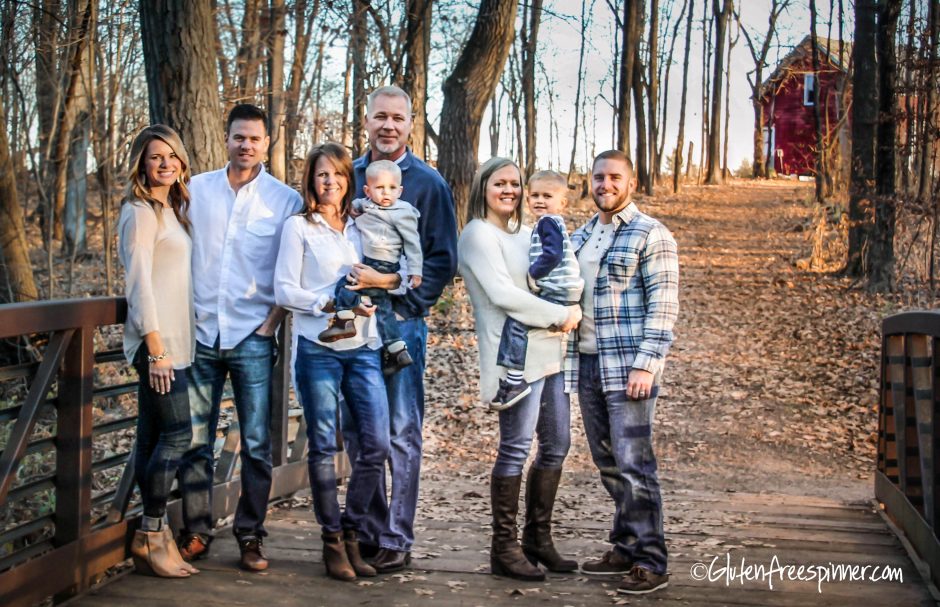 As I learned of the many products containing gluten and the list of items I would need to replace my old staples, I emptied my pantry and cleared out my refrigerator only to discover I would spend a small fortune in doing so. But now that my kitchen is gluten free, it's ready for my next spin of the spice wheel.
My passion for photography has allowed me the opportunity to work as a freelance food stylist and photographer.   I love to describe the detail of food through the eye of my lens.  I'm learning to cook as I did before, enjoying the food, it's preparation, and the final result. I re-created many of my favorite recipes to gluten free, and as I did, I learned new ways to use other products to produce the same result.
As for me, personally…. I love sunrises, passionately. I don't have time for trivial things or menial tasks, there are sunrises to see after all!  I love experiencing life, listening and being aware.  And I love the Lord, he guides me in all I do and all I am.

I'm passionate about decorating…about the feel you get when you walk into a room.
I love a good cup of hazelnut French roast coffee while watching the sunrise. Beautifully delicious.
And I love my family and friends…passionately.
I'm honest (sometimes to a fault), loyal, fun, sensitive (much too), and serious yet playful.  Whiners, complainers, and Debbie-downers bore me. I don't like working out, although necessary (another menial task), and I love a walk in the woods, especially in the morning.
I love music…the words, the beat, the instruments, and the feeling of getting lost in a song.  I love dogs, wine, tulips, scented soaps and candles, and bonfires.  I love the beach, sunshine, margaritas, and life.
That's about it…that's me