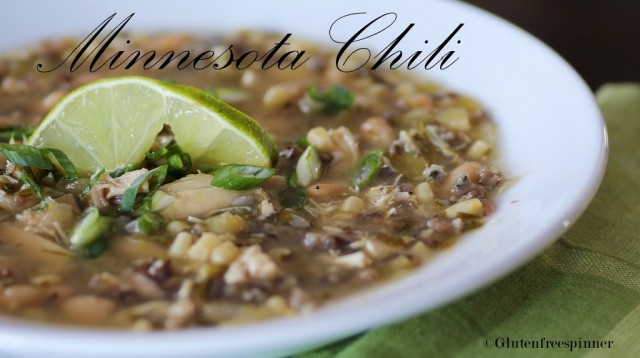 Minnesota Chili
This past weekend my husband and I hosted a Snowshoe Party at our home and celebrated the 50th Birthday of our good friends.  This group of friends and I go all the way back to childhood, which makes us basically family.  We get together often, and it always involves great food, cocktails, a whole lot of laughs and a good time.
This particular night started early (3:00) as the eight of us set out on snowshoes.  We are fortunate to have acreage out back that leads to horse trails maintained by the park system, but they aren't lit so we wanted to get a few hours in before the sun went down.  Knowing we would be together late into the evening, we planned for heavy appetizers that could be prepared at different times through the night.  It worked out perfectly.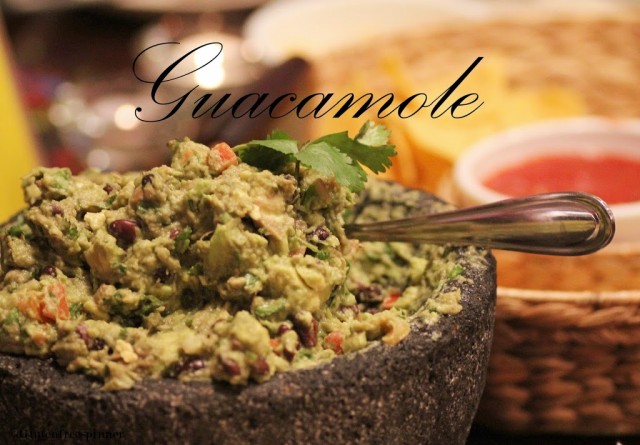 On that menu we had layered taco dip, Swedish meatballs, Kicked-up Guacamole, Broasted chicken wings, an ultimate cheese platter, Minnesota Chili, and spring rolls with a choice of shrimp or vegetarian.  For the Birthday dessert, I served the couple's favorite, Key Lime Pie with a cookie-pecan crust that was topped with whipped cream and blackberries.  Haaa, it was so-so good!Try to imagine the scene around the room as we all sang
Happy Birthday
with tall black birthday candles sticking out of the key lime pie.  And it wasn't only the candles that were lit at that moment…c'mon, snowshoeing, cocktails, fresh air and good friends!  Yep, such a good time.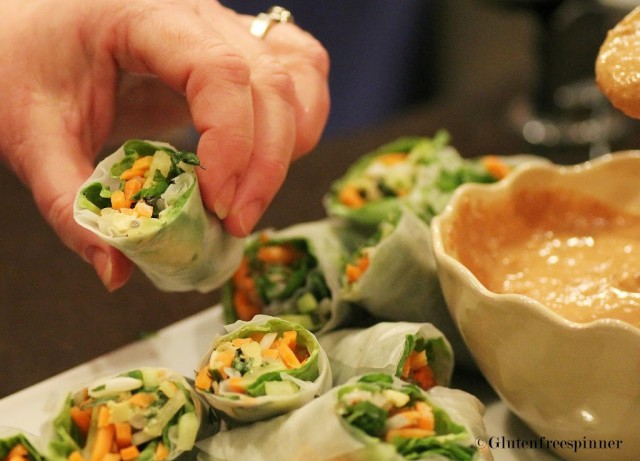 We all love food, cooking, entertaining and experimenting with recipes and ideas.  The guys love grilling and I think they all have the same grill!  This year was a little different with regard to sharing recipes after learning of my gluten allergy, but to give you an idea of the kind of friends these are, they all brought items that were totally gluten free…everything.  I'm sure most of you with a gluten allergy have experienced the parties with fresh toasted bruschetta, flat bread with amazing toppings, dips and sauces, crackers, cookies, cakes, chips, battered and coated, etc, etc..need I say more?  But this was a treat, and I must say everything was fabulous.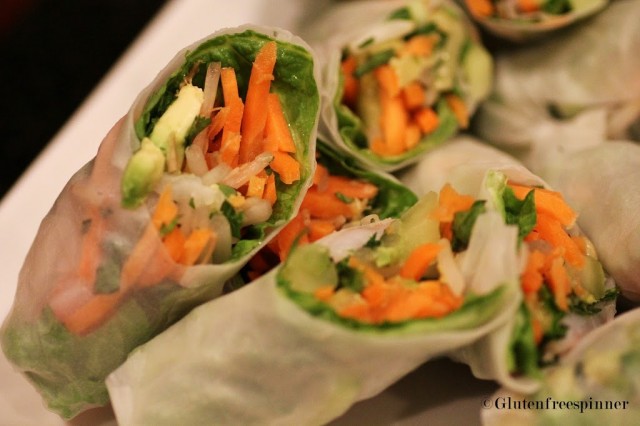 So, about that Minnesota Chili.  The birthday girl brought this delicious soup and assured us it was easy to make.  As you look at the recipe below you will see she is right…and it was so very good.  The flavors were fresh and bright and it wasn't heavy like some chili can be.  It was actually a soup, with a thin broth, and it was bursting with flavor.  Yummmy!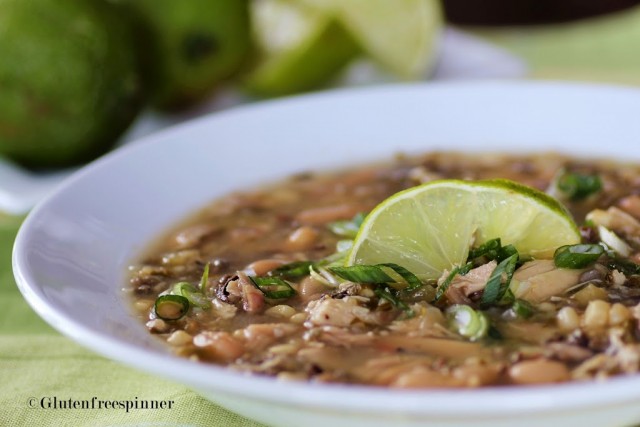 The recipe for the Minnesota Chili is listed below.   The guacamole and spring roll recipes will follow on another posting.
 Enjoy!
Chili - Minnesota
Author:
Gluten Free Spinner
Ingredients
1 cup Chopped Onion
1 Tbsp Minced Garlic
1 Tbsp Olive Oil
3 cups cooked chicken (GF rotisserie chicken from the deli works great)
1 – 32 oz container GF chicken broth (add more if you like it thinner)
2 cups cooked wild rice (1 can Canoe brand – drained works well)
1 can cannellini beans rinsed and drained
1 pkg frozen shoepeg corn
2 - 4 oz cans fire roasted green chilis
1 tsp cumin (or more to taste)
1 bunch fresh cilantro, chopped
dash tabasco or more to taste
Instructions
Saute the onion and garlic in olive oil in a Dutch Oven until the onion is tender.
Add remaining ingredients, stir well, cover, and heat on medium low for 30 min.
Serve warm with your choice of toppings such as fresh limes, shredded Mexican cheese, chopped green onions, and tortilla chips.