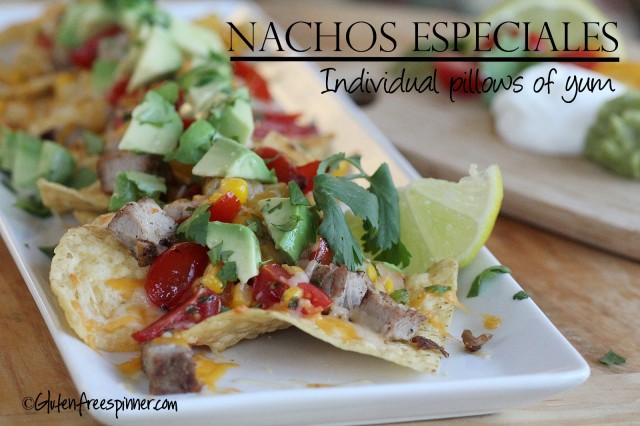 Nacho's Especiales
So Today is National Nacho Day?
Ummm…..Ok.
Let's make them extra special then….Nacho's Especiales!
And what makes these so special?  Every chip is singularly placed on the dish and topped for that perfect bite…every chip.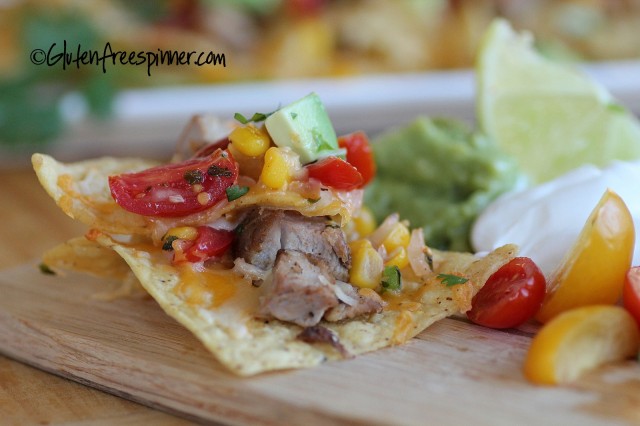 Yummmm.
Yes, National Nacho Day…..Maravilloso!
Check out these other Gluten Free Nacho Recipes….in honor of National Nacho Day of course!  A little Blogger Love.
My recipe follows ……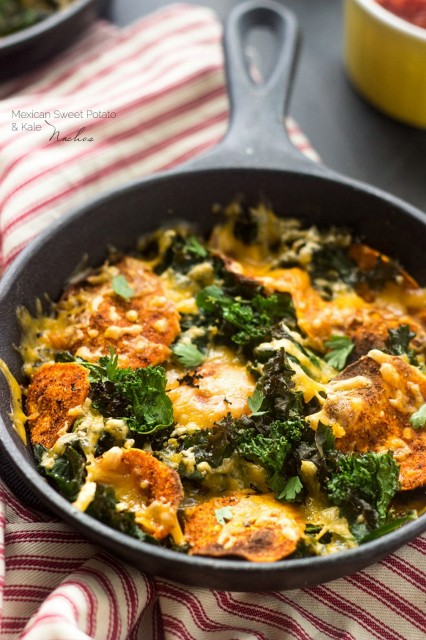 Mexican Sweet Potato and Kale Nachos by Food Faith Fitness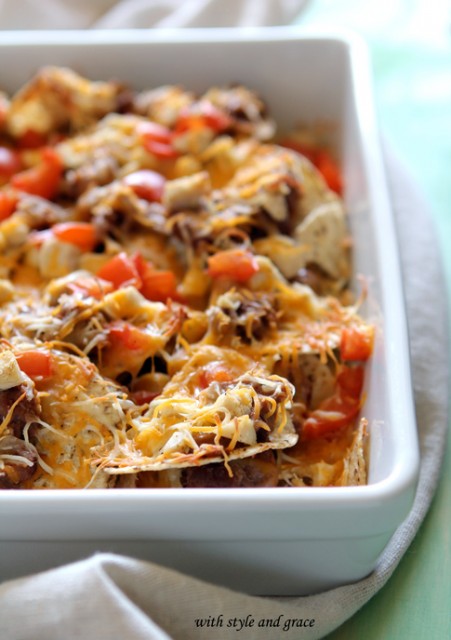 Light and Healthy Chicken Nachos by With Style and Grace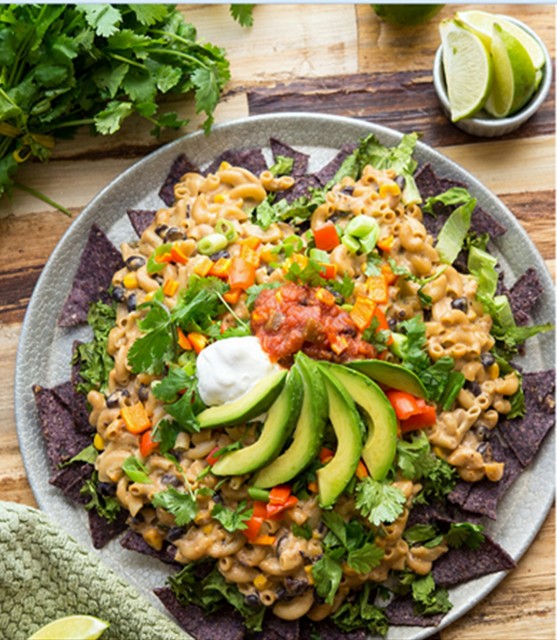 Macho Mac and Cheese Nachos by Vegan Yack Attack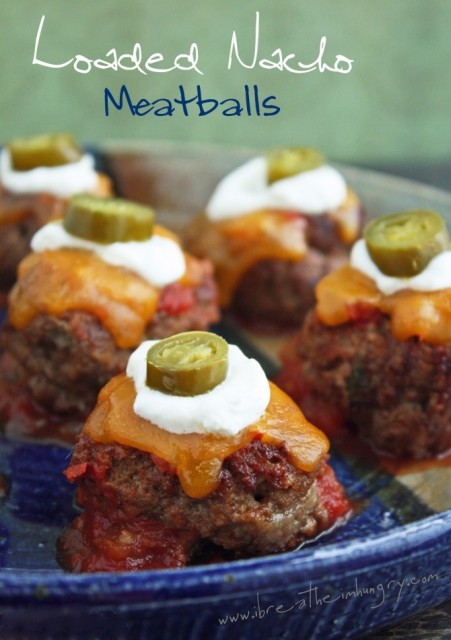 How about Loaded Nacho Meatballs by i breathe i'm hungry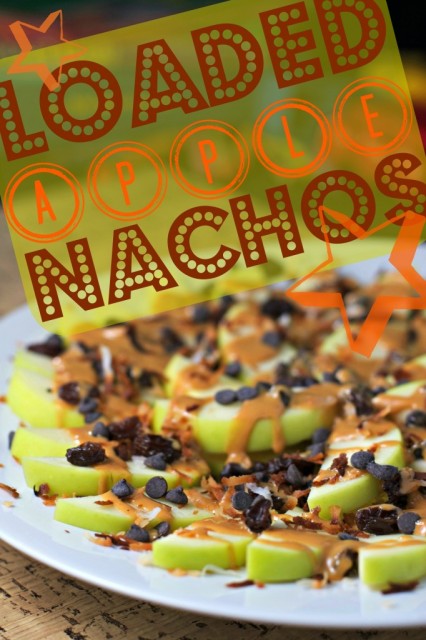 Loaded Apple Nachos!  by Begin with Nurtition
Gluten Free Spinner Nacho's Especial
This is a No-Recpie/Recipe meaning you add the measurements based on your preference and servings
Ingredients
Gluten Free Nacho Chips
Pepper Jack Cheese, finely shredded
Seasoned meat of choice cut bitesize (I used leftover spicy pork tenderloin)
Tomatoes – I use red and gold grape tomatoes cut into quarters
Green onions, chopped
Regular or red onions, chopped fine
Avocado, diced
Fresh Cilantro, chopped
Sour Cream
Guacamole
Limes
Directions:
Preheat oven to 400 degrees
Place each chip, (yes, handpick the chips for the 'good ones') and place them on an oven safe platter.  Overlap the edges a bit.
Starting with the meat, arrange on the chips ensuring at least 2 pieces for each chip.  Next sprinkle the shredded cheese….just half for now, you'll add more later.  Then the tomatoes, half the green onions, and then the regular onions.  Sprinkle remaining cheese.
Bake in 400 degree preheated oven until melted and slightly browned…that's important, not just melted but golden.  Remove and top with remaining green onions, diced avocado, and fresh cilantro.  Serve with sour cream, guacamole, and fresh squeezed limes.
With the sour cream and guac, mine didn't need salsa.  But of course serve with salsa if you choose!