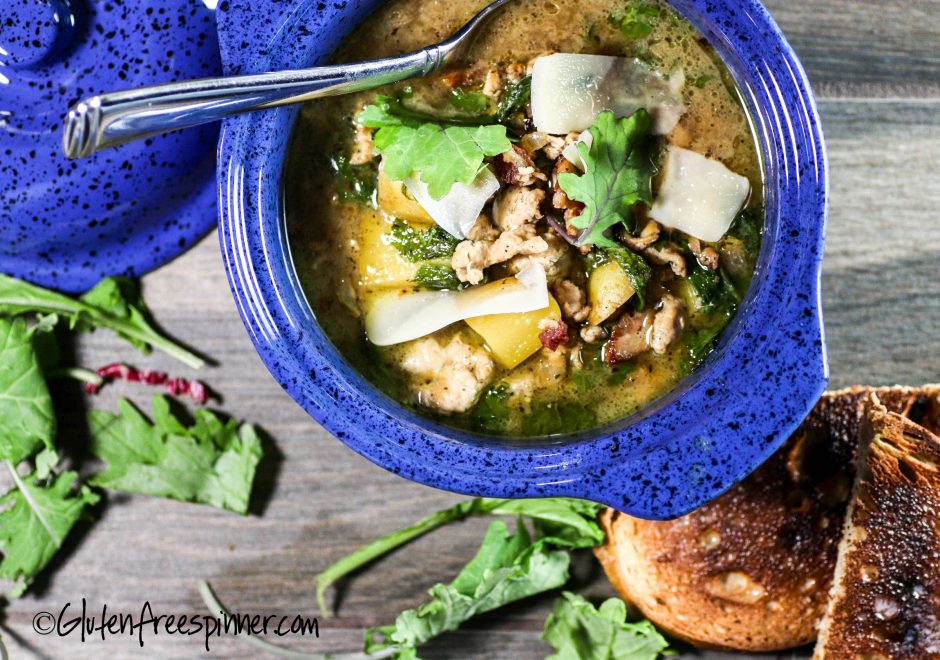 Tuscan Zuppa
As the leaves begin to turn and the pontoon is pulled from the lake, I gravitate towards my favorite soup pot to simmer flavors of love and comfort.  The cool fall breeze whispers through the screens in my kitchen whirling the savory aromas of Tuscan Zuppa throughout the cabin.  I can hear Mr. Spinner chopping wood for our much anticipated bonfire this evening while a fishing boat hums across the lake. I love it here….the slow pace and temporary pause in our busy weekly routine.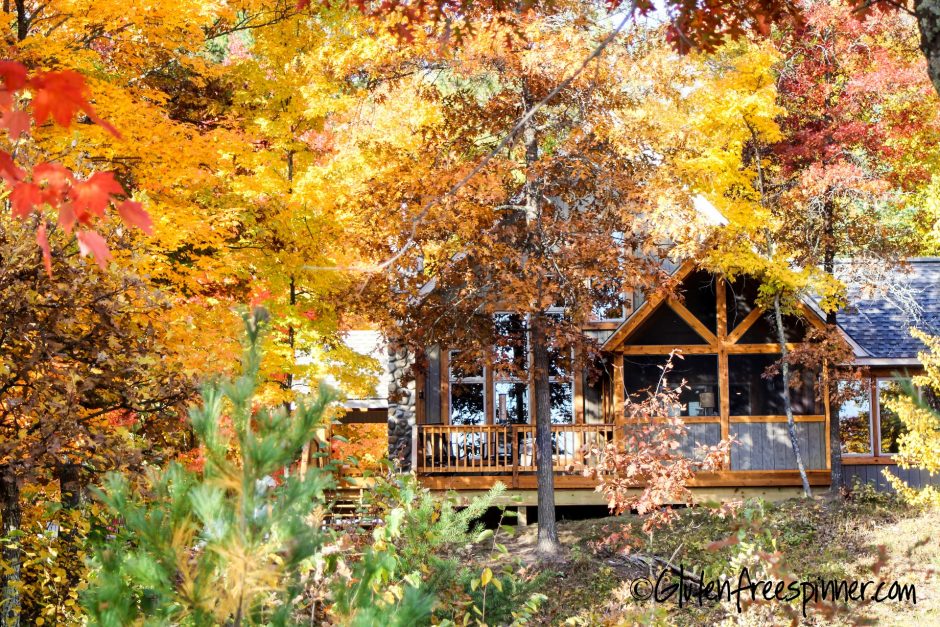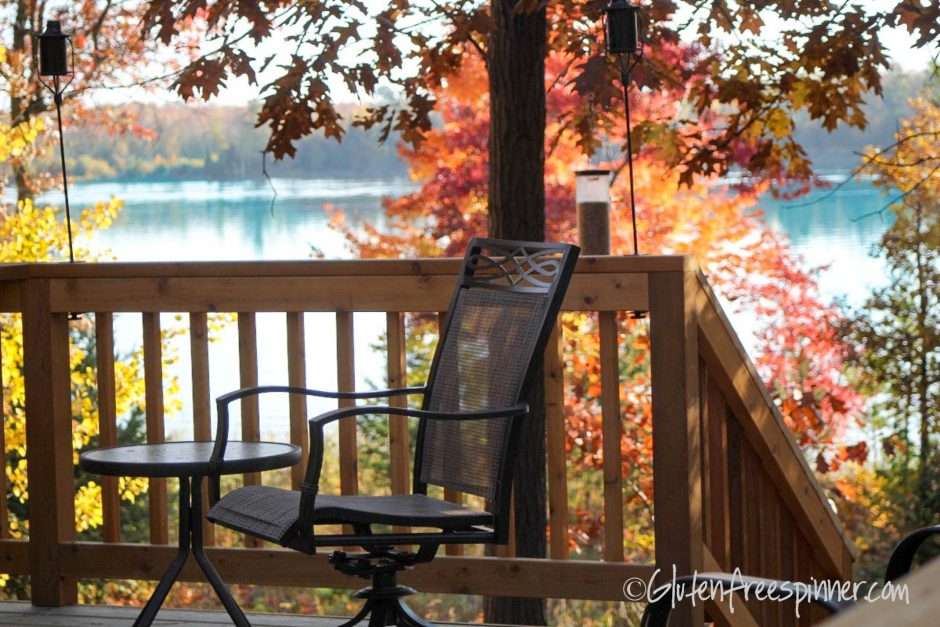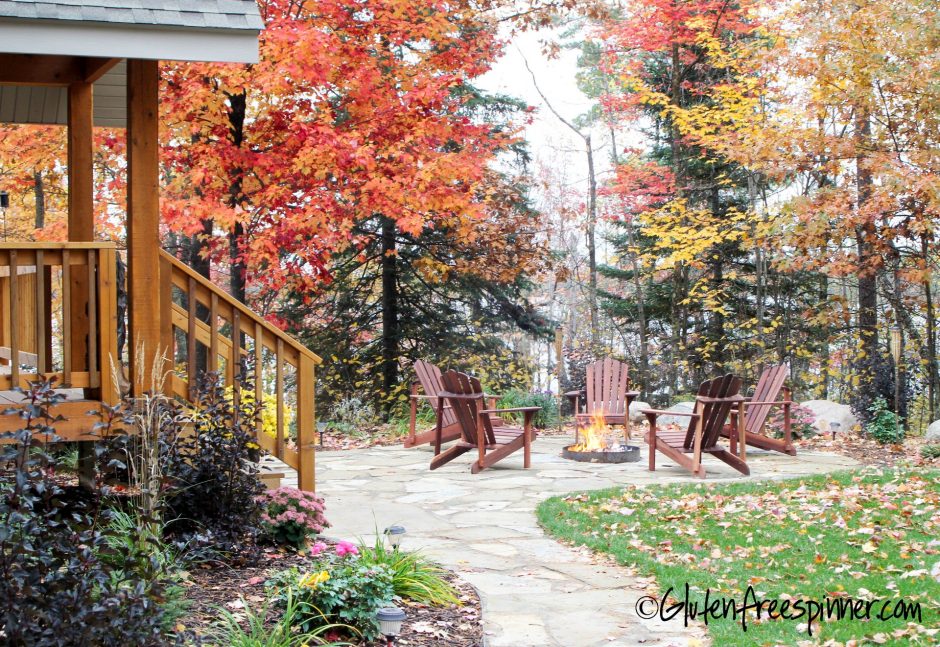 While the pot simmers I step onto the porch and admire the maple and oak trees crafting a watercolor scene of crimson and ginger.  They seem to glow amongst their surrounding of Norway, White, and Jack pines.   Autumn is making her presence known and we'll welcome her with hooded sweatshirts, cozy lambswool slippers and a bowl of my Tuscan Zuppa.
Tuscan Zuppa…A.K.A Mr. Spinner's new favorite soup.  Sausage, potatoes, and savory broth…his favorite elements.  He's a meat and potatoes kinda guy.
Me….I'm all over the kale, coconut milk, bacon, and broth.  So good.
This soup really satisfies and is hearty and healthy. It's naturally gluten free and if you need Paleo, just use parsnips instead of potatoes and use an organic/natural sausage or make your own.
Each time I make this soup I change the sausage choice to play with flavors and textures.  Mr. Spinner's favorite thus far has been the hot Italian sausage where mine is homemade chicken sausage.  By making my own sausage I know all the ingredients that are ground (I'm kinda finicky about that), and it's so easy I figure why not?  I simply grind 2 organic boneless chicken breasts in my Ninja and add the Italian Seasoning Mix  from my Lasagna recipe.  It makes an incredibly lean sausage with savory flavors that season the soup beautifully.
For the potatoes I use Yukon gold, they really are a must in this recipe as they are buttery soft and the skins are tender.  The kale is your choice, I've used baby kale and curly kale and I like them both.
Happy soup-making season…….which for me is every season.
Hearty Rustic Tuscan Zuppa.  Enjoy.

Tuscan Zuppa Soup
Author:
Gluten Free Spinner
Recipe type:
Italian / Rustic
Ingredients
1 lb. ground Italian Sausage (check GF) or make your own
1 cup bacon lardons
Olive oil
1 whole onion chopped
2 cups small chop Yukon gold potatoes with skins
½ tsp red pepper flakes
1 Tbsp minced garlic
⅓ cup good red wine
32 oz GF Chicken Stock
1 Tbsp GF chicken bouillon (Better than Bouillon Brand)
1 cup water
Bunch of chopped kale
1 can coconut milk
Instructions
In a large soup pot / dutch oven fry the bacon lardons until crisp. Remove from pan to paper towel and set aside. Drain bacon grease leaving 2 Tbsp.
Brown the sausage breaking it up as you go until no longer pink.
If the pan seems dry at this point, add a little olive oil and saute the onions with the sausage just until tender. Add the potatoes, red pepper flakes, and garlic and saute the mixture to a light golden brown, about 2-3 minutes.
Deglaze the pan with red wine and scrape bits of goodness off the bottom.
Add the chicken broth, bouillon, and water bringing to a simmer. Reduce heat to a med-low and cover loosely allowing the potatoes to soften about 20 min.
Once potatoes are tender add the kale, cooked bacon, and the coconut milk heating until the kale is bright green and the soup is warmed through. Curly Kale will take longer than baby kale.
Taste for salt and pepper and add if needed.
Serve with fresh shaved Parmesan cheese and crusty GF bread.