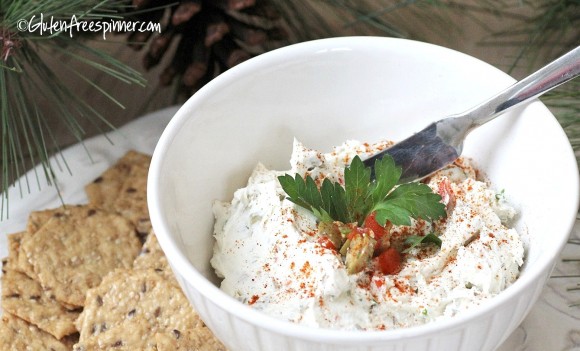 Olive Dip – The Perfect Appetizer
It's Party Season!
Or should I say "Appetizer Season".  Do you find yourself looking for something new, easy, healthy and festive to bring to each party?  My Olive Dip is not only easy to prepare, but it's red, green, and white for Christmas, lower in calories. and only has four main ingredients.  It comes together in as little as 5 minutes and can be made days ahead.
Yup, pretty much the perfect appetizer.  AND it's naturally gluten free.
It also happens to pair beautifully with wine…. and you know how I love my wine.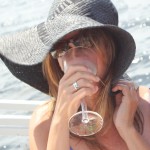 Cheers!
Ingredients:
8 oz – 1/3 less fat cream cheese (the lower fat cream cheese is softer too…works perfectly)
1/3 cup finely chopped pimento stuffed green olives
1 small jar diced pimentos, drained
1/4 tsp garlic powder (not salt)
1 tsp fresh lemon juice
2 Tbsp finely chopped fresh parsley
Directions:
Mix together all ingredients except the parsley with hand mixer until smooth.  Fold in the parsley.  Serve in pretty bowl with parsley leaves and a few chopped olives.  Sprinkle paprika for a little color.