All Purpose Flour Blend (gluten free)
This is my favorite blend for baking, all Purpose Gluten Free Flour Blend:
When I purchase a pre-made blend, my favorite all purpose flour blend is Gluten Free Pantry's all purpose gluten free flour , it's convenient and my local grocer caries it so I stock up.  But if I don't have it on hand, I simply make a batch of my go-to blend and it works beautifully.
In baking, I typically use this cup for cup…sometimes needing up to 1/4 cup more depending on the recipe.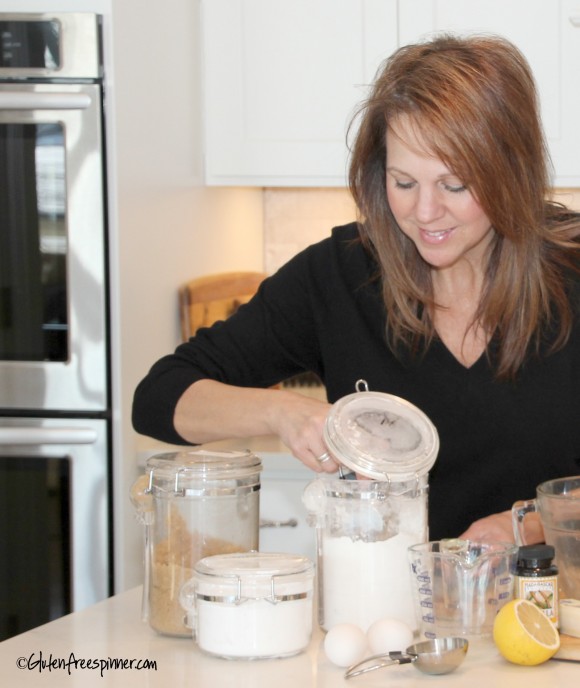 My blend is adapted from Beth's all purpose gluten free flour blend (which is also the ingredients in Glutino's All Purpose Blend), I use less Xanthan Gum as I find it makes things too gummy.  I also use sweet rice flour in cakes.
Combine with a whisk and store in container with tight-fitting lid.
2 3/4 cups white rice flour (sometimes I use sweet white rice flour for cakes)

1 1/4 cups potato starch

1/3 cup tapioca flour/starch

2 1/4 tsp guar gum or Xanthan gum