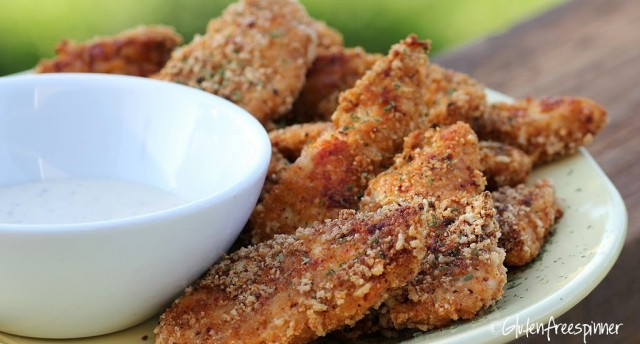 Chicken Fingers for Madeline
I've been meaning to experiment with chicken fingers since my son-in-law's niece, only two years old, was diagnosed with Celiac Disease last November. Sweet-Sweet Madeline.
It's one thing to learn to eat gluten free and carry on with your normal routine as an adult, but it's entirely different when it's your child…all of two years old. Oh my, what a challenge
.
As I write from a place of only imagining the experience and hearing second hand, I'm sure

I'll miss a few key points so feel free to send your thoughts…I'm sure Maddy's Mama will love the support.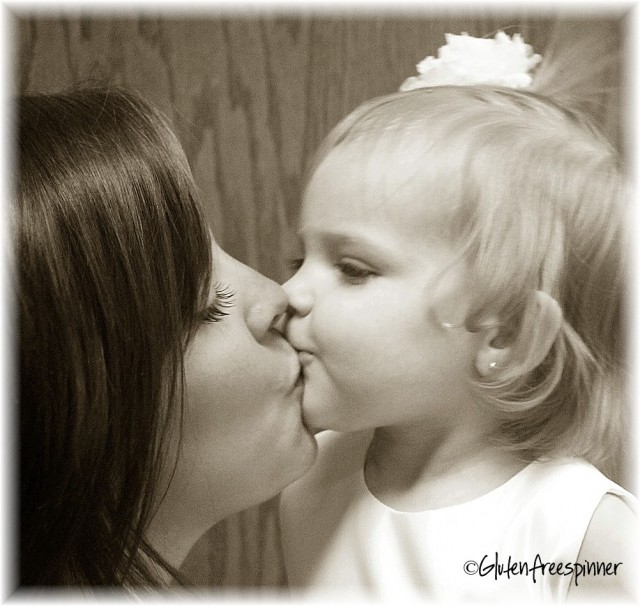 When we talked in March about how it was going, she said with her work schedule she had been relying on readily-prepared foods from the market which aren't always the most nutritious.
She mentioned her concern with Maddy getting enough vitamins and nutrients into her diet, yet
she also needed to meet Maddy's taste preferences and what she would eat…making sure she was eating enough. Lots of pizza and gluten free mac and cheese…of course…that's what kids eat! And then there's daycare…making sure her provider understands the importance of the special needs diet and only allowing the foods she carefully packed for her. All the while encouraging her how to help Maddy not feel deprived when she see's the other kids eating the food she wants. Yikes…
talk about a challenge AND a tug on the heart strings! I could only imagine.
That is also when she asked me about making GF chicken nuggets (fingers) which led me to finally dive into making and posting them. The result is delicious and now a favorite of ours too. They are crunchy…more-so I might add than regular chicken fingers, and they are baked, not fried, so they are healthy too. I'm all about flavor when I spinn a recipe, and these definitely deliver using very few ingredients! I also kept in mind Katherine's work schedule – keeping it easy and stress free so they are doable on a busy weeknight. I think both she and Maddy will be pleased with the result. Mr. Spinner suggested putting them on our weekly rotation and adding them to our appetizer menu for party's…I'd say they passed the test.
Why I never made GF chicken fingers until now is beyond me…these are easy, delicious, and totally guilt free! And what a great reason to make them for the first time…for Maddy.
3 boneless skinless chicken breasts, cut into 1″ strips – makes about 21 strips, 5″ long. (you can cut the strips in half to make nuggets and have more for lunches the next day)

3 cups General Mills Rice Chex, pounded to fine crumbs

1/4 cup grated Parmesan cheese

3 Tbsp Famous Daves Country Roast Chicken Seasoning – divided (or your favorite poultry seasoning)

2 egg whites, beaten with 2 Tbsp water

Non-Stick spray – butter or olive oil flavor

Sauces of choice for dipping
Directions:
Preheat oven to 400 degrees. Line a large baking sheet with parchment paper.

In a gallon sized resealable plastic bag pound the Rice Chex cereal until fine crumbs. Add the 1/4 cup Parmesan cheese and 1 Tbsp of the chicken seasoning. Shake to combine and set aside.


In a medium glass bowl, beat the egg whites with 2 Tbsp water and add the prepared chicken strips (nuggets) all at once. Toss around in the egg whites to ensure the pieces are covered with the whites. Pour off excess liquid as best you can. (The idea here is to save time coating them all at once instead of one-by-one). Sprinkle with the remaining 2 Tbsp chicken seasoning and toss to coat all the strips with seasoning.
Add the seasoned strips, 4 at a time, to the plastic bag with the crumbs and shake to coat. Press to adhere the crumbs to chicken. Place the strips individually on the prepared baking sheet. Repeat with remaining strips until all are coated.
Lightly spray the tops of coated strips with the non-stick spray, this helps them to be crispy. No need to do both sides. Bake in preheated 400 degree oven for 12 minutes. Turn each strip over individually and return to oven for another 8-10 minutes, checking for desired doneness. I like mine crispy so I waited until they were golden brown. Remove from oven and allow to cool for 3-4 minutes. Serve with your favorite dipping sauce. We used Cardini's Parmesan Ranch Dressing and Rufus Teague's Blazin' Hot BBQ Sauce.


Yummy!