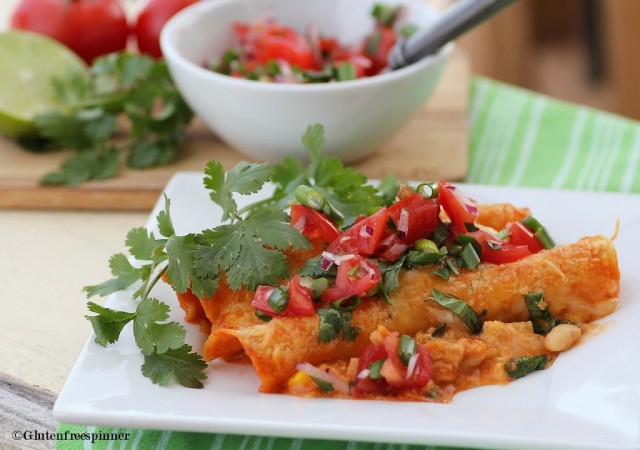 Let me take you back to 1980. I was working part time in a Mexican Restaurant called Garcia's of Scottsdale. But this wasn't your ordinary Mexican Restaurant, it was one of the most popular weekend hot-spots in Minneapolis because it was also a Disco. (Haha, just saying 'Disco' makes me smile.) An era it was…we had lines, two blocks long, just waiting to

get in every Friday and Saturday night and I can still hear the thumping beat that pulsed throughout the restaurant. How about that rotating crystal ball you ask? Yep, that too, along with flashing strobe lights and mini twinkling lights lining the chrome railing of the dance floor that corralled the Travolta wanna-be's. The most requested song was Donna Summer's 'Last Dance' and the drink of choice was a Margarita. Garcia's…my introduction to real Mexican food and Disco-mania.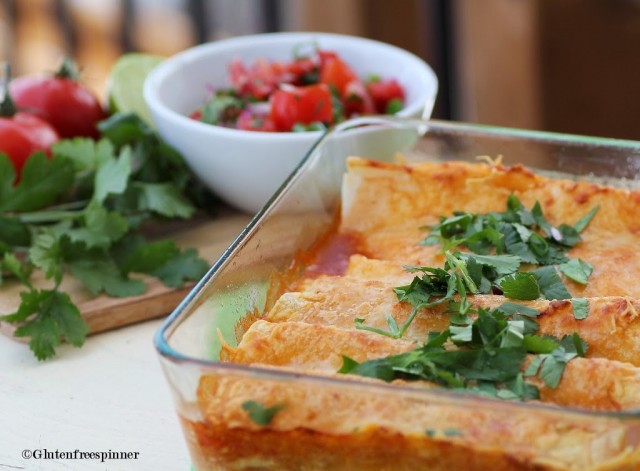 But let me tell you about the food…it's all about the Pollo Fundido. Garcia's brought staff from their original restaurant in Scottsdale to open their Minneapolis location. Many of them were Mexican, barely speaking English, and boy could they cook! During the off-times the kitchen staff was like family and made food for all of us to taste. Most American-Mexican food isn't worthy of being called 'Mexican' as it just doesn't have the same flavor components. Authentic Mexican dishes seem more rustic and earthy, with fresh ground corn and a variety of peppers that enhance the meat they are prepared with. I learned to love Mexican food, and my favorite dish on the menu was called Pollo Fundido.
It was actually a chimichanga, not an enchilada, and it was deep fried to a crispy crunch. But it was the cream cheese in this dish that I remember so well. The filling consisted of tender white chicken breast and chili peppers wrapped in a tortilla, deep fried, then smothered in a creamy sauce of cream cheese and cheddar. Yum! We were allowed one meal each shift and I can't tell you how many Pollo Fundido dishes I ate!
So I started making my enchiladas with cream cheese in the filling. I'm not much for deep frying foods at home, so I made enchiladas instead of chimichanga's. It wasn't until 6 month's ago when my daughter called to ask for the recipe that I realized I haven't made them since going gluten free! Of course I haven't…because I always made them with flour tortilla's. I searched the hard drive of two computers and filtered through my basket of saved recipe's without luck. I couldn't find my recipe. I called her and suggested the measurements from memory, but was frustrated not to have the exact recipe to share with her. I made note to look again and convert to gluten free.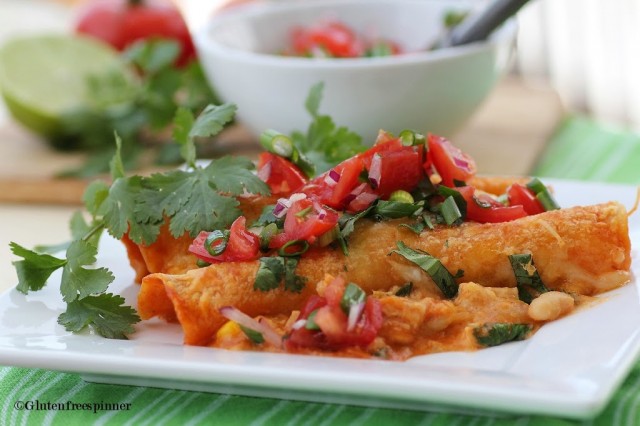 Last Thursday was the final push when a friend of ours asked for the recipe…again. I headed to the store that evening for ingredients; I needed to make the dish so I had the exact recipe. This time, I would write it down…and this time, it would be gluten free.
They turned out beautifully and now I have the measurements. I added white beans to the recipe for added fiber, but it's not necessary and not in my original. I also made a batch using regular flour tortilla's for my husband to take to the cabin and he was thrilled to have my pollo fundido enchilada's on the menu again. Next time I might try making a creamy cheesy sauce to pour over the top, just like the Chimichanga Original, but for now I'll take serenity knowing the recipe is written and available whenever asked for. As for Garcia's? They closed their doors in Minneapolis just about the same time the Disco era died, but I'm happy to see the original owners still have their restaurant in Arizona.
Ingredients:

1 broasted chicken – deboned – and diced into pieces (about 3 cups)

1 can fire roasted green chili's (4 oz can)

1 pkg gluten free taco seasoning mix (add ½ pkg first….taste and add more at the end if needed)

1 tsp Urban Accents Mesa Rosa Chipotle seasoning (adds smokiness)

¼ cup water

1 (8oz) pkg 1/3 less fat cream cheese, cut into pieces

3 Tbsp light sour cream

4 green onions, diced

1 (15 oz) can white, black, or pinto beans, rinsed and drained

½ cup frozen corn

1 (19 0z) can old el paso Enchilada sauce (your choice mild, med, hot) or other gluten free sauce

½ tsp garlic powder

1 tsp cumin

1 tsp agave nectar (or sugar)

1 (8oz) pkg Taco cheese

About 12 – 15 gluten free corn tortillas – warmed so they are pliable (you can also try the gluten free rice/tapioca tortilla's but I found them too hard to work with)
In a sauté pan, add the diced chicken, chili's, ½ pkg seasoning mix, water, sour cream, and cream cheese. Heat until the cream cheese melts and chicken is warmed through. Taste for seasoning adding a little more seasoning mix if needed. Add the green onions, beans, and frozen corn. Heat just until the corn is no longer frozen.
In a medium glass bowl, add the enchilada sauce, garlic powder, cumin, and agave. Mix to combine. (Note: You certainly can use the sauce as is from the can, I feel it needs a bit of altering.) Pour about ¼ cup of the enchilada sauce in the bottom of pan.
Assemble the tortillas with the filling, placing it directly in the middle of the warmed tortilla, sprinkle with the Mexican cheese and roll up placing seam side down in the pan. Repeat for remaining tortillas. Pour the enchilada sauce over the top of all tortillas and top with the Mexican cheese.
Spray a sheet of foil with non-stick spray and cover the enchiladas (so as not to stick to cheese). Bake in 375 degree oven for 25-30 minutes. Remove the foil and continue baking until the cheese is lightly browned and bubbly, about 15 minutes.
Quick Salsa topping:
Combine all ingredients and serve over top of enchiladas. Adding fresh limes are optional.