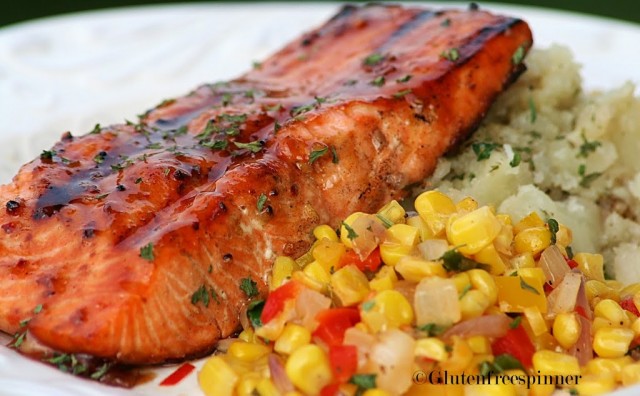 Steelhead Trout, also known as freshwater salmon, is milder in flavor which makes it a great option for those who find salmon a little too strong. This recipe is easy, quick, and delicious with a simple shake of maple smokehouse seasoning and finished with a brush of honey BBQ sauce.
Add a corn and bell pepper medley and simple roasted potatoes and you've got a winning summer meal.
Rinse fillets in cold water and pat dry with paper towels. Sprinkle the Maple Smokehouse seasoning on both sides, then the olive oil on both sides as well and gently rub into the fillet.
Preheat the grill on high and reduce to medium high before placing the fillets on the grates. Cook about 3-4 minutes per side, with the lid closed, checking for doneness (flakes easily). Turn off grill, brush the fillets with the BBQ sauce and close the lid for 1 minute. Remove and serve with a corn and bell pepper medley and roasted potatoes.