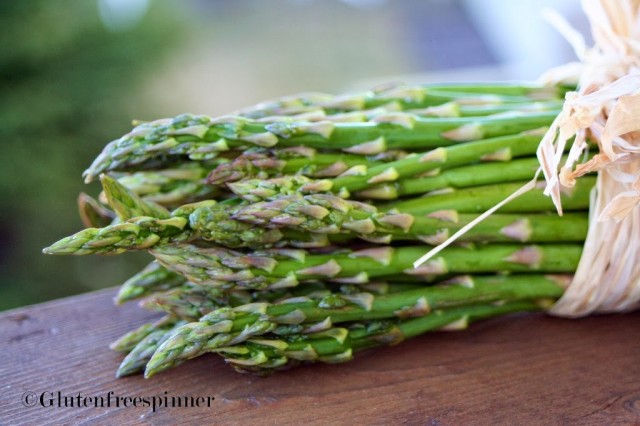 Roasted Asparagus
Ingredients:
1 Bunch asparagus

2 Tbsp olive oil

1 Tbsp grated Parmesan cheese

1/2 tsp garlic powder

1/2 tsp sea salt

1/2 tsp fresh black pepper
Directions:
Preheat over to 400 degrees
Rinse asparagus under cold water and shake to remove excess moisture. Place asparagus on large baking sheet and spread out so they don't overlap. Sprinkle the olive oil, Parmesan, garlic powder, salt, and pepper over asparagus and toss gently with fingers to coat.
Roast in 400 degree oven for 8-10 minutes, checking for doneness after 6. Asparagus should be crisp but tender. Do not overcook. It will continue to cook once you remove from the oven so watch closely and remove when still crisp.