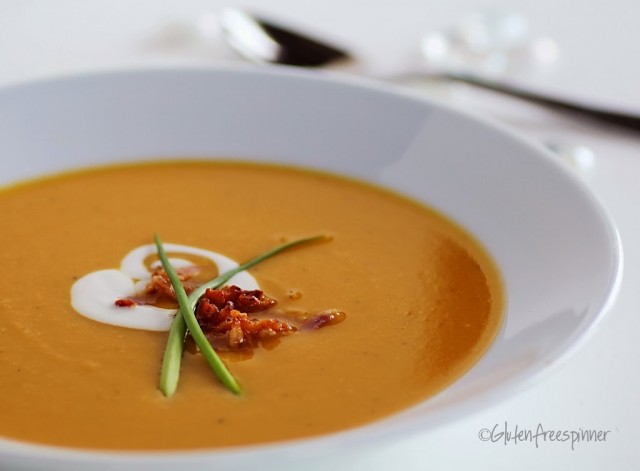 A special sweet and savory blend of creaminess.
I'm sharing my two butternut squash soup recipes with you today as I enjoy a bowl of the Red Curry one with my mom for lunch. We are making pulled pork taco's for this coming weekend's gathering of cousins. It was my mom's idea; gather her grandchildren together at her house to spend some time with each other.

We all know how time flies and as the kids become the young adults they are, life is so busy they no longer see each other…even on the holiday's. High school, college, post college, careers, marriages, babies…it has them all going in different directions. What a great idea for her to set a date to get them together, even if only for a Sunday afternoon Taco Bar!
And I loved sharing the time with my mom today…even though we live in the same city, life gets away from us. I couldn't think of a better way to spend the day than cooking together in my kitchen. My Aunt once told me while drying the holiday dishes, "the best conversations you will ever have will be drying dishes together". Isn't that awesome?
It's true, ya know…"the heart is where the home is".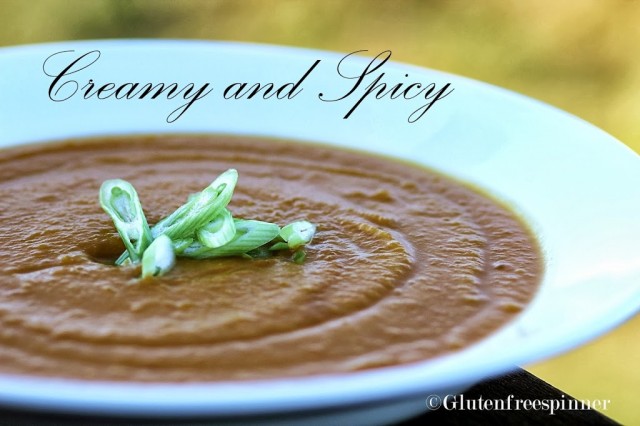 A spicy blend of Red Curry and Coconut with just a hint of sweetness
And it's made in the crock pot….so easy!
My Red Curry post also brings you on a road trip through Alma, Wisconsin. Take a ride on a beautiful Autumn Weekend away with the girls. Such a fun trip!
I hope you enjoy one of these soups, maybe both…they're great options for these crisp-cool Autumn days.
Simply click each soup title to access the recipe.
~ Mary ~