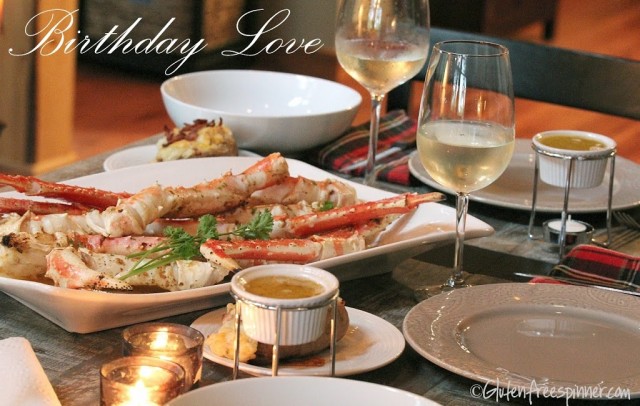 Crab Legs in Butter Broth
and Celebrating Birthdays
I celebrated my birthday last weekend and Mr. Spinner graced our table with King Crab Legs; one of my favorite meals. It was just the two of us enjoying this special dinner, a prelude to a very busy and fun-filled "Couples Weekend" ahead. We were hosting our best friends at the cabin, four couples celebrating life-long friendships together.
As I've written many times in posts, birthdays are very special in the Spinner household. I love to throw a party to celebrate whoever owns that special day. And this special weekend (yep, weekend, not just a day) belonged to me.
But celebrating your own birthday? Planning your own party? Yes! Doesn't that seem a bit boastful and self-praising? Well….yes and no…let me explain.
You know that feeling of (quiet) excitement…the anticipation, wishing, and planning for someone to celebrate you on your special day? C'mon, we all feel it. Not necessarily a parade of colorful balloons with huge banners and trumpets blaring (ooooh, sounds fun!), but acknowledgement that we are celebrating our very own special 'birth' day. There's that little need inside each of us to be 'celebrated' to some degree on our birthday. It's tradition, it's a known and celebrated holiday, as it should be!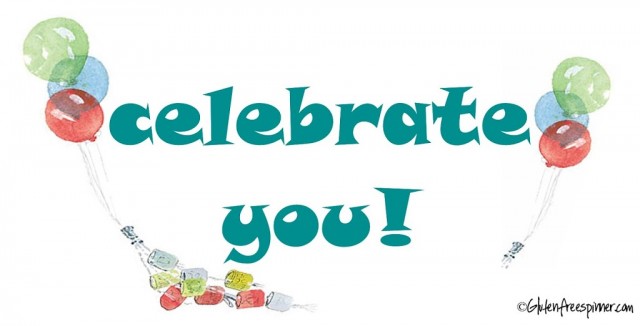 Well, years ago when the kids were young and their dad and I were going through a challenging time, I found myself horribly depressed on the evening of yet another disappointing birthday. I sat there thinking about the past few birthdays and how they all seemed to end this way. What was going on? Did I expect too much? Where was my card, my cake, or just that special feeling when it's your special day? I had always made a point of celebrating others birthdays, maybe I expected the same? Expectation….hmmmm. Then all of a sudden something snapped and my thoughts went into positive mania, "I'll change the way my birthday is celebrated…I will celebrate my birthday…I will be in charge of it being a great day!" And I did.
From then on, I made plans on how my day would unfold. I took a vacation day from work, I bought my favorite coffee for breakfast and walked with my favorite friend. I bought a new shirt or shoes to wear so I felt special, and I made plans in the evening…many times as simple as a quiet night at home having my favorite dinner with my kids. The point is, I decided what a 'good day' was, and only I was responsible for how it turned out.
You cannot wait for – or expect – someone else to make sure your birthday is celebrated as you hope it to be. First of all, that's a lot of pressure on your loved ones, or in my case, it simply wasn't important enough to acknowledge my day. Yuck, who needs that???
It's time to take charge of your very own birthday!
Decide for yourself what your expectations are, then take it upon yourself to make it happen. If you want tickets to that concert, buy them. If you want dinner at your favorite restaurant, make reservations. If you want to be pampered and enjoy some alone time, make reservations at the spa…extravagant or simple, it doesn't matter…set your expectation for yourself. If you simply want breakfast in bed, make it yourself or ask for it. If you want your husband or significant other to take you out dancing or to cook your favorite meal, ask for it and make it happen. Help set it up if need be. Let those around you know your wishes, and understand they might already have plans for you too, be open to all of it…it's all about you and they want you to be happy. Just remember to enjoy your day…relax and enjoy another "birth" day.
But the very coolest thing about this concept is its contagious! Seriously! Everyone joins in the fun on their own birthday and you'll be surprised how "happy" it makes them. Ironically, I just received an e-vite to my daughter's "Birthday Party" this coming weekend (yes, she's a Leo Girl like her mama)…and she sent it! HA! Children learn from their environment, right? I couldn't be more proud.
Whatever makes your heart sing, that is what you should do on your day.
And if you're lucky enough to have birthday planners and celebrators in your circle, well it just makes it that much more fun! Enjoy it all.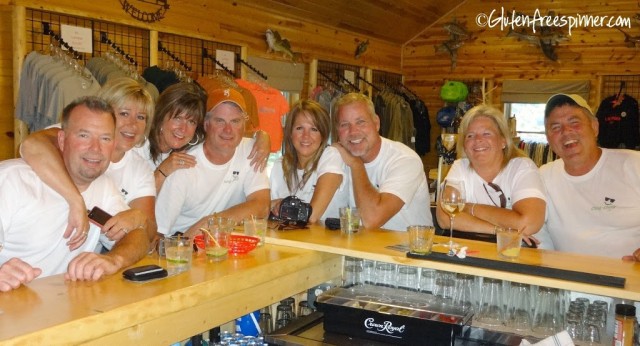 Luckily, Mr. Spinner loves birthdays as much as I do…he always plans and celebrates my birthday…it's twice as fun with his plans and mine.
Which brings me back to the Couples Weekend…..Oh boy….what fun we had!
But that's for the next post…
(Heheee) So much to share!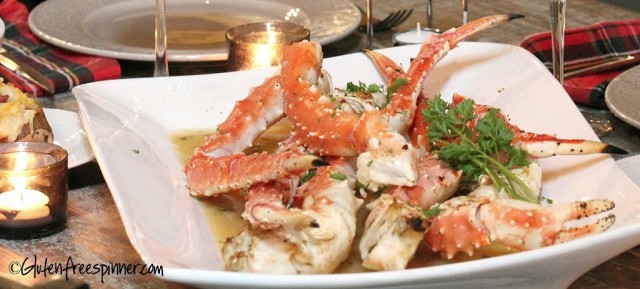 For now let's talk about those Crab Legs in Butter Broth that Mr. Spinner made for me.
They are baked in the oven for 30-35 minutes at 375 degrees (frozen King Crab) and come out with the most amazing butter broth to dip in. Forget the pure butter for dipping of old, this broth is TO DIE FOR. It's a combination of butter, garlic, Old Bay, and the seafood broth from the Crab Legs. Out of this world good. And honestly, the thinner butter-broth is much more flavorful and compliments the Crab allowing the crab to shine rather than straight melted butter.
This will be our Crab Leg Recipe of Choice. Oh….and its Naturally Gluten Free.
Happy Birthday to You…(and me)!!
Mary
2 lbs King Crab Legs

1/2 cup butter

1 Tbsp minced garlic

1 tsp Old bay Seasoning (mine was 1/3 less salt)

1/2 tsp red pepper flakes

Fine Sea Salt for top

Chopped fresh parsley for serving
Directions:
Preheat oven to 375 degrees.
In a medium glass measuring cup add the butter, garlic, old bay, and red pepper flakes. Microwave just until the butter is melted. Stir.
Arrange the Crab Legs on a large baking sheet (with sides) and pour the melted butter mixture over the top of all. Because the crab is frozen, some of the butter mixture will stick to the crab shell…this is good! The rest will coat the pan and combine with the juices as it bakes. Sprinkle a little sea salt over all…not too much.

Bake, uncovered, for 30-35 minutes in preheated 375 degree oven, depending on the size of your crab….ours were King and 32 minutes was perfect.

Remove Crab Legs from the pan and place on a platter. Add the fresh chopped parsley to the broth in the pan and pour into dipping bowls. Pour the remaining butter-broth over the crab legs on platter.

Enjoy with a twice baked potato on the side and a chilled glass of Sauvignion Blanc.
Amazing dinner!!
Enjoy on your next birthday!