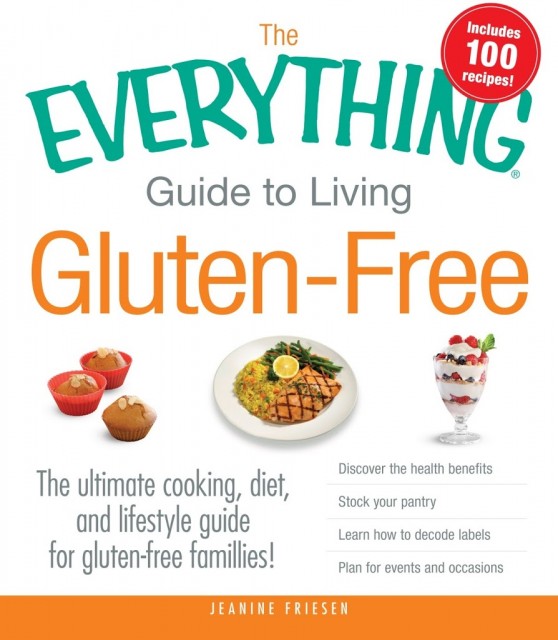 I can't think of a better time than Easter Weekend to

review Jeanine Friesen's new book,
"
The Everything Guide to Living Gluten Free"
,
afterall, it was her sweetbread dough recipe for the Best Cinnamon Buns that helped me bring back a holiday tradition for Potica Bread. Her recipe was the perfect solution for the special sweet dough I needed to re-make the Potica gluten free, and it was easy!
Jeanine's New Book not only gives you over 100 recipes, it proves to be a helpful guide to living gluten free. She takes you from the very beginning with symptoms, testing, why it's so harmful and where gluten hides. She helps with how to read labels and what to look for as well as setting up your kitchen to live gluten free.
Jeanine's recipes are easy to follow

o

ffering breakfast, lunch, dinner, snack, and of course her claim to fame, desserts and baked goods

!
I had the opportunity to host Jeanine as a
guest speaker on my si

te
t
o answer your gluten free baking questions, and you can read more here. She is both knowledgeable and talented and her

New Book is a
must-have guide for anyone new to gluten free as well as a resource for living a gluten free lifestyle. This book would also make a great gift

!