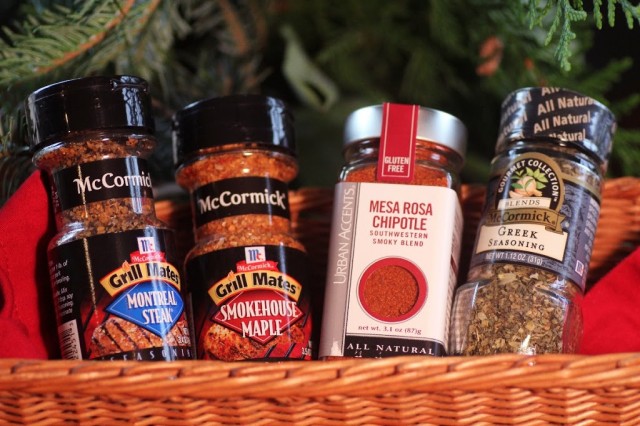 Yes Two Favorite Spice Package Giveaway's!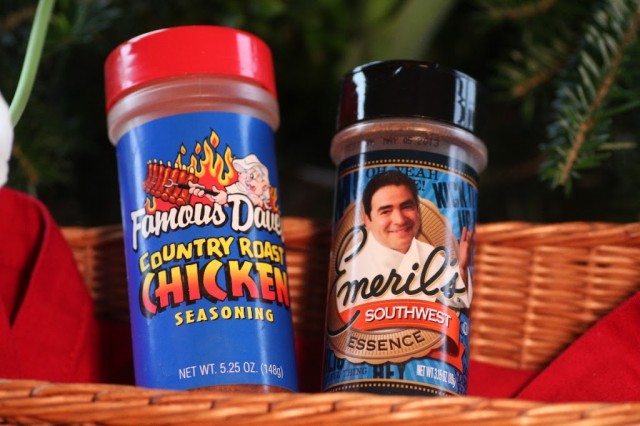 hO! hO! hO! mErrY cHriStMas!
We all have our favorite go-to spice blends; the ones we use all the time and even keep extra's so we never run out. These six spice blends are a few of my favorites and I'm so excited to share them with you in my Favorite Spice GIVEAWAY!
I use these spices in many of my recipes as they are flavorful, gluten free safe, and easy because they are blends. Here are a few examples: My favorite salmon recipe, Spicy Planked Salmon, uses the Urban Accents Mesa Rosa Chipotle seasoning which gives a sweet, spicy, smokey flavor. This is honestly my favorite spice blend, it adds so much to every dish I use it in. Then there's the Smokehouse Maple seasoning by McCormick, which is fantastic in my Asian Chili Ribs adding smokey maple flavor.
The Greek Seasoning by McCormick is a flavorful blend of herbs and spices that add the Mediterranean flavors to my Greek Chicken. And of course we all have our favorite general seasoning blend, and in my case it's Grill Mates (McCormick) Montreal Steak Seasoning which gives a blend of course salt, peppers and other seasonings to add flavor to any dish like my Decadent Turkey Meatloaf, simply the best meatloaf you'll ever make!
One of my recipes, Turkey Taco's , uses two of my favorite seasonings, Emeril Southwest and Mesa Rosa Chipotle; the perfect Mexican blend of flavors. And the Famous Dave's Country Roast Chicken Seasoning adds the perfect blend of savory herbs and spices to my Bacon Wrapped Pork Tenderloin recipe, give it a try!
These two packages ($20 value and $10 value) will be given to two lucky winners!
It's so EASY to win! Three easy steps:
Like my Facebook Page Here

Enter your email at the top right of my page where it says "Get Every Recipe!"

(it won't be seen or shared-helps me contact you if you win!)

Post a comment (below) for this post (be sure to leave your first name and last initial)
That's it! Winners are drawn at random so everyone has a chance to win.
Enter now…Winners will be drawn Tuesday, December 20th
Just in time for Christmas.
Did I tell you I love Christmas?
I think I'm more excited to give these prizes away than you are to get them!
XO Mary