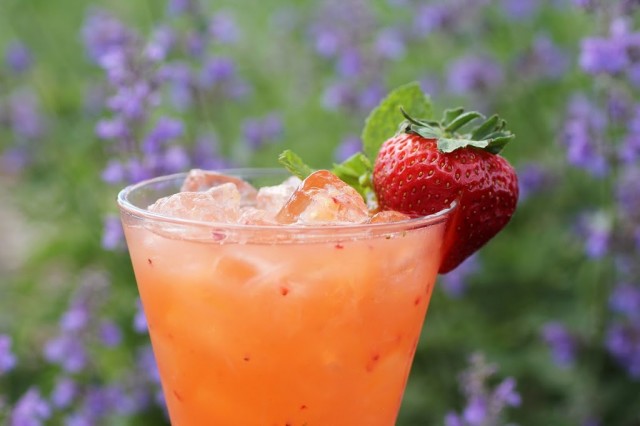 Strawberry Mint Tequila Julep
I spent this beautiful June day working on a photoshoot for summer cocktails, and although I'm only halfway finished I took a break to make a cocktail of my own. I'm not much of a cocktail drinker as I prefer wine, but I do enjoy a homemade margarita, and silver tequila is always my preference. So being I have all this lovely fresh fruit and mint, I decided to make
a tequila julep. I'm breaking all the rules on this one as it's probably the first Julep made with tequila, but it's fabulous! Refreshing mint with slightly sweet strawberries and oranges and a tart kiss of lime makes for a refreshing afternoon cocktail.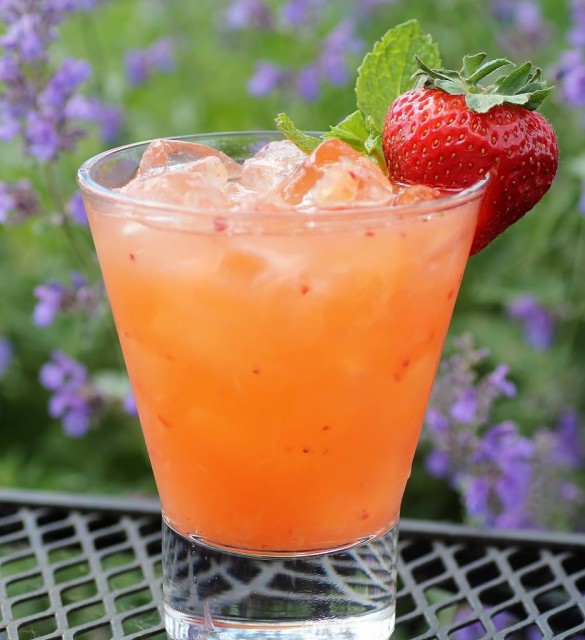 Off to the backyard I went to nestle into my blooming garden for a quick break. Ahhh, sweet-sweet Summer.
Enjoy your weekend and take a break with my new refreshing cocktail…I think you'll agree it's good to break the rules sometimes.
Strawberry Mint Tequila Julep
In
a martini shaker, add the following:
1 large strawberry diced

¼ of an orange, removed from rind and diced

¼ of a lime, cut in pieces – rind in tact

½ tsp sugar (less if your fruit is super sweet)

4 large mint leaves
Muddle all ingredients until well combined and juices are extracted.
Add 1 oz of silver tequila
4 oz all natural pure lemonade
Fill with ice and shake until the tin is frosted.
Strain into a low-ball Julep glass filled with fresh ice and garnish with a fresh strawberry and sprig of mint.