Revisiting a Few Favorites
With my schedule taking time away from posting four new recipes, I'm revisiting a few old favorites that have gotten me through these last few weeks.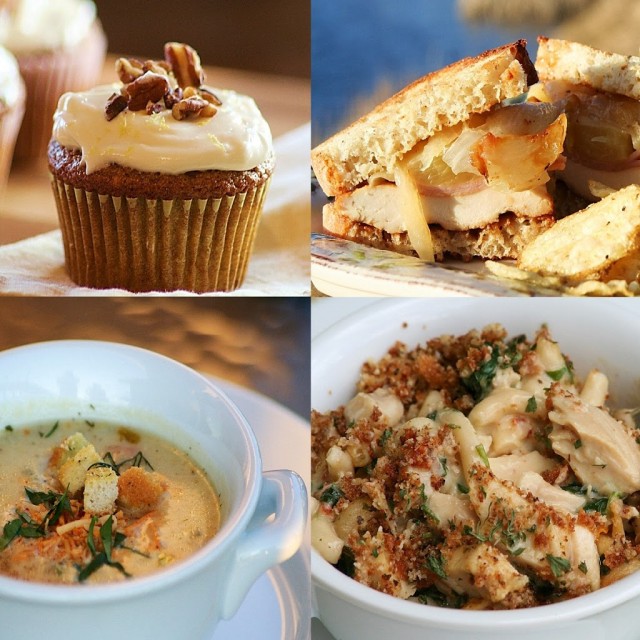 Hawaiian Chicken Sandwiches are a long standing family favorite and never disappoint.
A blend of teriyaki chicken, thin slices of grilled deli ham and sweet grilled pineapple rings all smothered in melted Swiss cheese and sauteed onions. Finally, a dip into sweet tangy BBQ sauce. Aloha!
Ultimate Potato Soup
is both my children's and my husband's favorite, and although it takes a bit of effort, I love making it just to hear their response. It's a family recipe that proves wonderful every time
.
Chicken Florentine Crockett's
are fusilli pasta loaded with chicken, spinach, and zippy sun dried tomatoes all baked in a creamy bechamel sauce and finished with a crunchy Parmesan topping.
Carrot Cupcakes with Lemon Cream Cheese Frosting
are kept moist with pureed pears and shredded carrots while the blend of cinnamon and nutmeg adds a unique spice-cake flavor. Top it off with lemon cream cheese frosting for a sweet creamy finish.