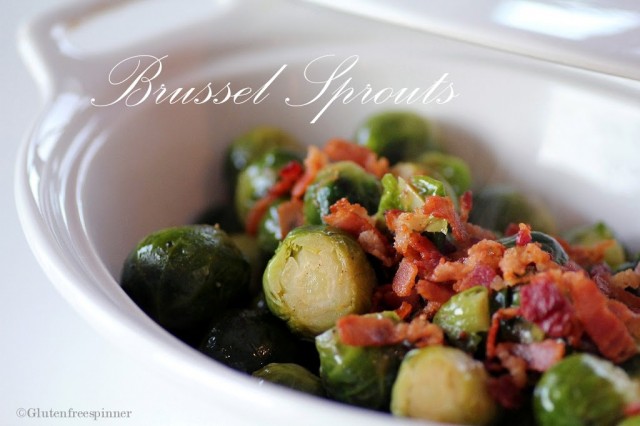 Spring is just around the corner and our once snow covered fields are now the dull gray remnants of Fall grasses and hay. But it's beautiful to me, I love Spring. Six robins were perched in our Autumn Maple this morning donning muted orange chests just beginning to show color. The trumpeter swans flew over the pond announcing themselves with their distinct honk letting us know they are still here to stay. They are always around but don't show themselves much in the winter like they do in the Spring and Summer. We feel honored to have them nesting in our little slice of heaven and many times they fly right over our heads, like 6 feet above us, and the magnificent swoosh of their wings in motion is breathtaking. We've renamed them B-52 bombers as their wing span is over 8 feet wide giving well deserved recognition of their grand presence.
The sky is a murky gray this morning and the fog is gently lifting as the sun hazily peeks through the clouds. It's going to be a beautiful March day and I can hardly wait to head out for a brisk walk. Spring vegetables are beginning to show up in our markets in abundance like asparagus, broccoli, lettuce's, mushrooms,
herbs (cilantro and Italian parsley are gorgeous),
radishes, spinach, and Brussel sprouts and they all look fresh and inviting. But the most tempting of all were the bright green Brussel sprouts displayed near the cabbage. Last Spring while browsing the farmers market with my sister, I saw Brussel sprouts growing on a stalk for the first time and was amazed to learn how they grow. Who knew? I've been intrigued ever since. I don't think I've ever tasted fresh Brussel sprouts before, much less prepared them, but they've been on my list so here goes a first.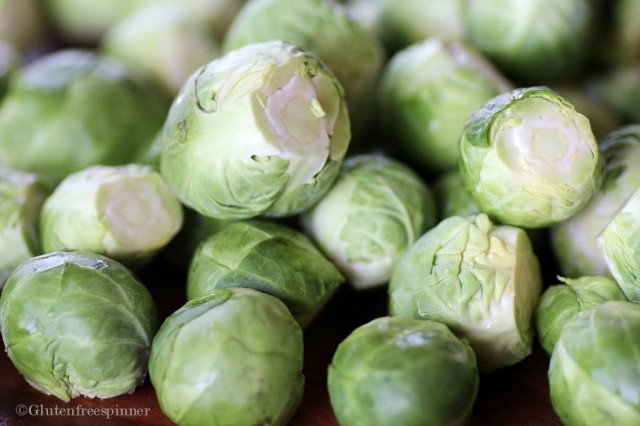 Let me mention their nutrition properties first, we all know they are healthy just by looking a them (teehee), but didn't realize they were packed with such powerful benefits:
Brussels sprouts are now known to top the list of commonly eaten cruciferous vegetables. Their total glucosinolate content has been shown to be greater than the amount found in mustard greens, turnip greens, cabbage, kale, cauliflower, or broccoli. Glucosinolates are important phytonutrients for our health because they are the chemical starting points for a variety of cancer-protective substances. The link above provides much more information so take a look, you'll enjoy every bite even more knowing they are feeding your body with nutrients.
Now let's get cooking! I made a huge batch of these hoping my hubby would join me in eating them, however he dutifully tried three and said, "yah, they're good" and decided he'll stick with corn. Hahaha, seriously, he's a meat and potatoes kinda guy and won't be changing anytime soon. But I didn't mind as my lunches and dinners were adorned with these delicious little gems of tender goodness. I am truly a fan. I think the one most important thing to remember with Brussel sprouts is not to overcook them. Roasting is a great option, but I chose to saute them and add bacon. Yumm! They became tender yet were still crisp, which is how I like most of my vegetables, and yes, the bacon was absolutely a delicious addition. I found the cooking method on Food Network and adapted the recipe to my personal preferences. I've made them twice now with this recipe and they are consistently delicious.
Add fresh Brussel sprouts to your Spring menu and introduce them to someone for the first time…they'll become a fan too.
Adapted from Food Network
3 slices bacon, cut into ½" pieces

1 Tbsp olive oil

1 medium shallot, chopped

3-4 cups (1 ½ lbs) fresh Brussel sprouts, trimmed

Salt and pepper, to taste

1 cup chicken broth

1 Tbsp butter

1 Tbsp grated Parmesan cheese
Directions
Rinse the Brussel sprouts and trim the bottoms off along with any loose or browned leaves. Leave draining in colander until ready to prepare.

Brown bacon in a medium skillet over medium high heat. Remove bacon to a paper towel lined plate. If excess grease, remove some with paper towel leaving about 1 Tbsp. Add a touch of olive oil to the pan and add the chopped shallots, sautéing about 2 minutes on medium heat, being careful not to burn.
Next add the Brussels sprouts and shimmy the pan to coat them all in the shallots and oil. Season with salt and pepper. Cook the Brussels sprouts about 2 to 3 minutes to begin to soften, shaking the pan a few times to move them around. Add the chicken broth and bring to a slow boil. Reduce heat and cover, simmering for about 8-10 minutes or until tender. Check often so as not to overcook, they should still be firm, but tender with fork.
Remove from the heat and add the butter, swirling around to combine with the pan juices. Transfer all to a serving dish and top with just 1 Tbsp of Parmesan cheese (too much will ruin the fresh flavors) and crumbled bacon pieces. Add fresh black pepper and serve.
Stores well for next day lunches too.