Product Review
I received a request to review a few products for Shabtai Gourmet Foods and they sent me four different products. Shabtai-Gourmet
"is
a unique Gluten Free Bakery line specializing in Gluten Free, Lactose Free, Soy Free, Casein Free, Peanut Free and Dairy Free Cakes and Cookies. Shabtai has brought a fresh and exciting new approach to allergen free baking. Shabtai and his family owned bakery has grown over the years, yet has never lost its old world out of this world taste."
It's been quite a while since I've eaten store bought goodies like these due to the lack of choice and the simple fact I just don't eat many processed baked goods. But I reviewed these as if I were looking for specialty bakery items and I have to give Kudos to Shabtai-Gourmet Foods for giving us the option. Even if you do not enjoy them often, it's nice to have the choice.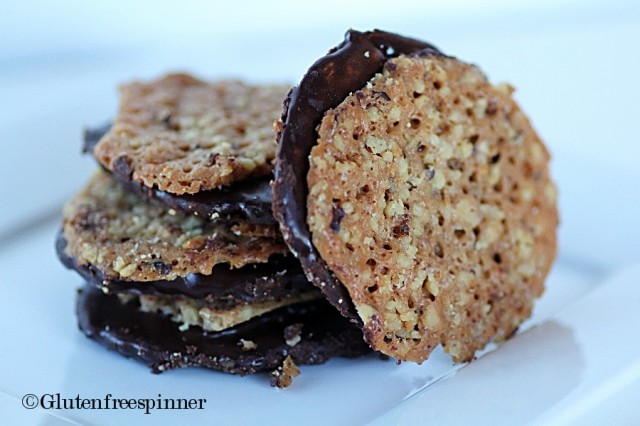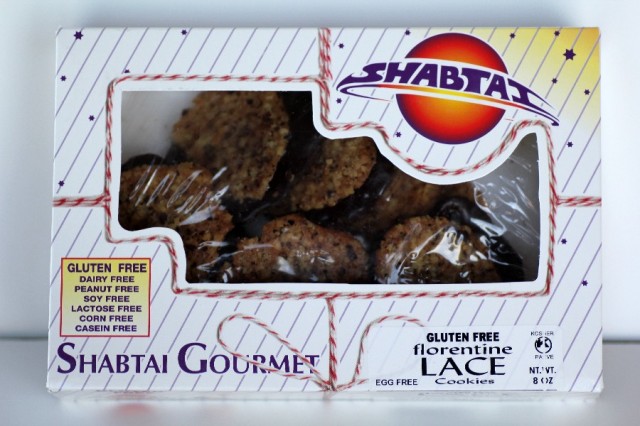 The first product I reviewed was the Florentine Lace
Cookies. I chose these cookies first as they looked so crispy and tasty. They are a thin toffee like "lace" cookie with a chocolate
layer on one side
.
They appealed to me as they look similar to cookies I use to purchase at Trader Joe's but no longer can have. I thought they were quite good…a nice crunch along with a chocolate layer. Probably the favorite of the four products I tried. I would serve these along side a dessert tray to offer another choice…or perfect for an afternoon luncheon.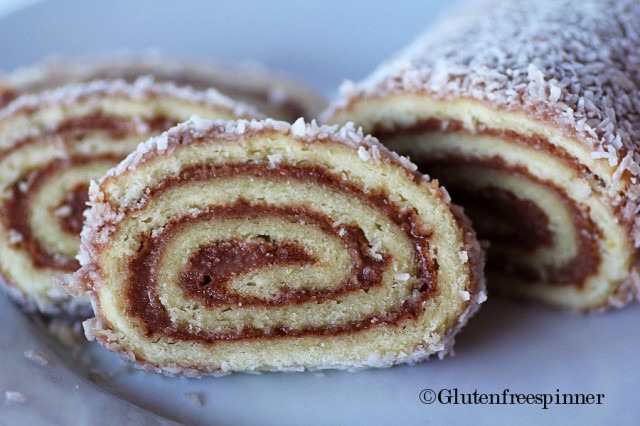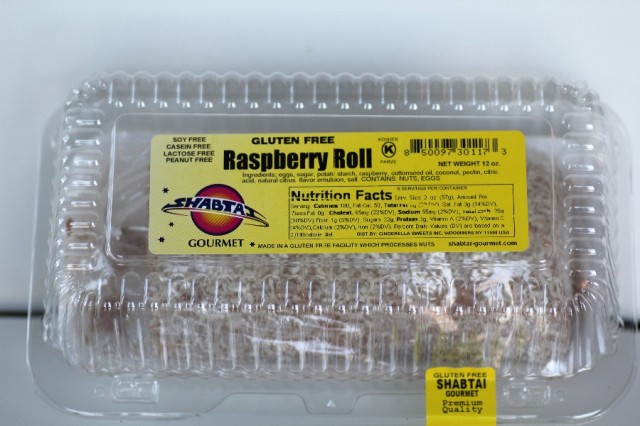 Second was the Raspberry Roll. The cake was moist and the filling pretty good. I would have liked to taste more raspberry flavor as it was a bit muted. But I could see it working in a pinch and serving slices with perhaps a fresh raspberry salsa and whipped cream over the top. A great base for individual fruit shortcake's, which are no longer available gluten free. The outer coating is a light coconut layer that is nice. This dessert traveled the best of the four.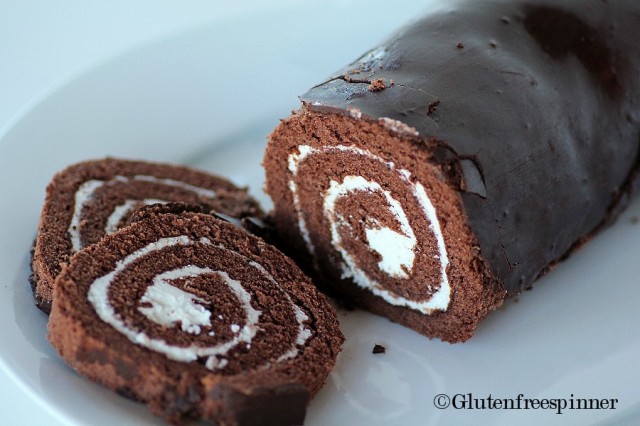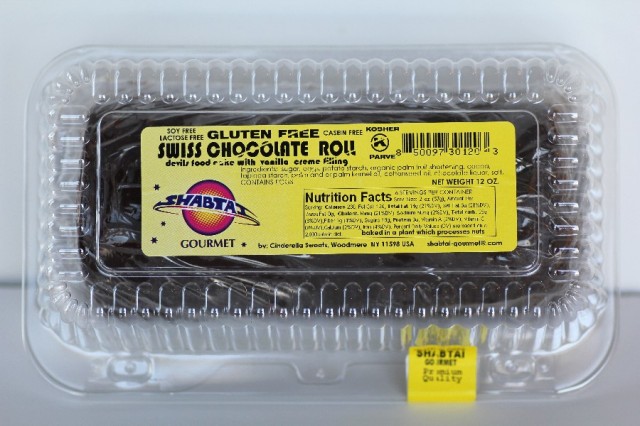 Next I introduce the Swiss Chocolate Roll. This was like a giant "Ho-Ho", which use to be one of my favorite snack items as a kid. The cake is rolled around a white filling (not quite ho-ho filling, but more like a frosting) and the entire roll is coated with a thin chocolate shell. The shell didn't travel well as you can see chocolate missing on the edge – not a fault of this treat, but rather the 14 degree weather traveling from New York. Overall, it was pretty good. Honestly, if these were available in snack sized treats, I'd probably have one in my lunch once a week…good thing they are not. Actually, that would be a great option for children with a gluten intolerance. Something to think about, Shabtai…afterall, kids need these types of treats once in a while. (Wink-Wink.)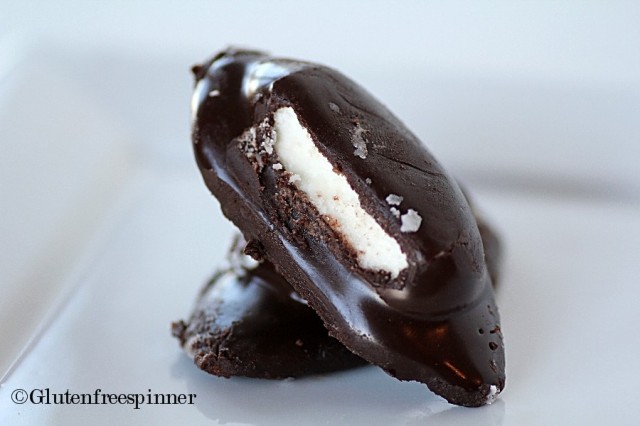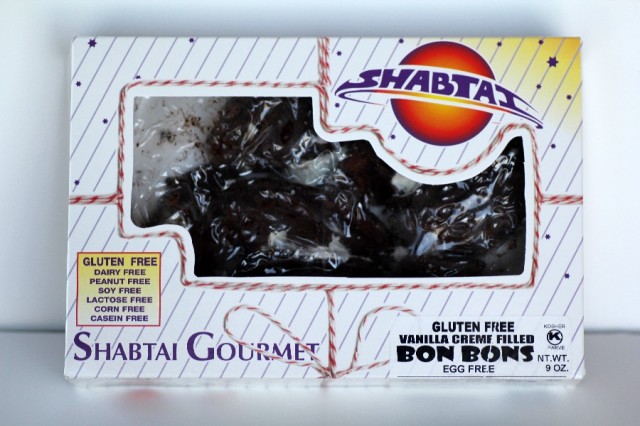 And lastly, the Bon Bon's. I can't give these a fair review as mine were pretty well crushed from shipping. I managed to find two that at least had some shape to them to photograph, but I couldn't get the whole flavor thing from the crumbles. I don't think they are suppose to have filling showing on the sides(?). They had a cookie bottom with a vanilla creme filling and chocolate coating. Good concept, you'll have to try them for yourself.

Here's my overall review: If you enjoy packaged baked goods, these Shabtai Gourmet treats will definitely satisfy. They have attention to detail as a gourmet looking treat (which can be hard to find gluten free) and the Gluten Free, Lactose Free, Soy Free, Casein Free, Peanut Free and Dairy Free ingredients are hard to come by in this type of product.