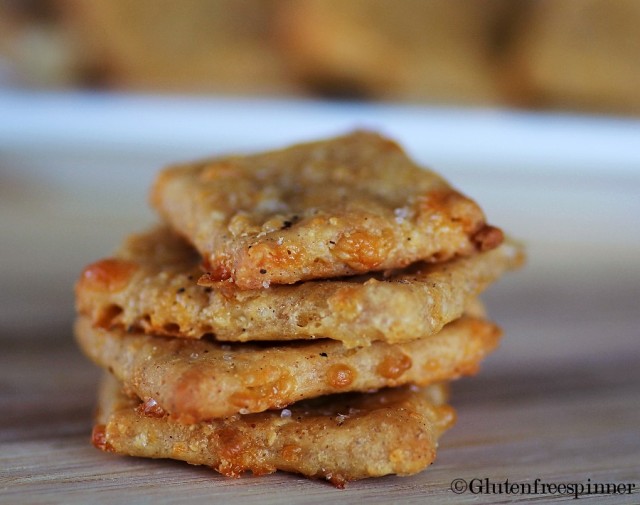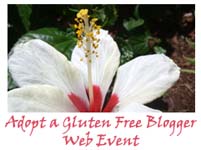 Sea at Book of Yum started an event called Adopt A Gluten Free Blogger as a way for people to discover all the great gluten-free blogs out there and try new recipes. This month, the event is being hosted by Lexie at Lexies Kitchen. I first learned of this event through Shirley at gluten free easily who has been one of the most generous people I've had the pleasure of 'meeting' through the gluten free community. I'm just reaching my first year of blogging (March) and it's been a rewarding learning curve for me. Shirley has graciously answered many of my questions and even suggested helpful ideas
So I'm joining for the first time this month and I'm excited to say I've adopted Kate at
Gluten Free Gobsmacked . I chose to adopt Kate for my first Adopt a Gluten Free Blogger because her site was one of the first gluten free website's I found when I learned of my gluten intolerance. I made a version of her sandwich wraps and was elated that I could actually make an edible bread-like food! Ha! I served my family Greek Souvlaki Sandwiches on Focaccia Bread and we all loved it. I was going to make her wraps for this event, however I noticed several others have already adopted her and her wraps in previous Adopt a Blogger Events. That says how fabulous she is, right? Absolutely.
So I looked through her many delicious recipes and found Cheesy Quinoa Crackers. YUM! I really miss Cheez-it Crackers, like reeeeeally miss them…my all time favorite cracker snack. And I couldn't wait to make her recipe.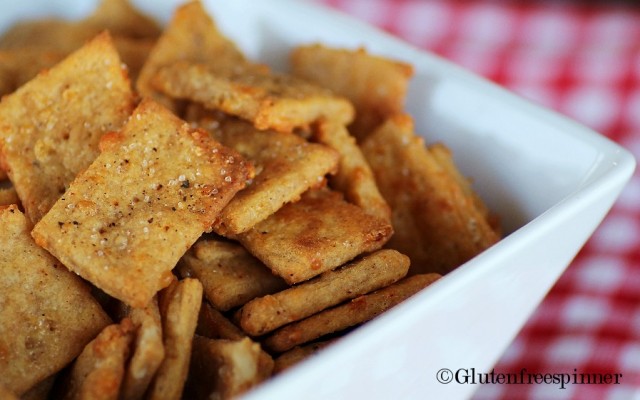 First I have to say how excited I was while making this recipe to be working with a gluten free recipe that acted like real dough! No 'batter' here, a nice thick dough that wasn't sticky and you can actually roll out. Love-loved it. And you can see the cheese intertwined in the dough just waiting to melt into these crispy little crunchy crackers. I used every single scrap of the dough…haaha…really. I love these little golden cheese gems, love them. Thank you, Kate, what a brilliant recipe.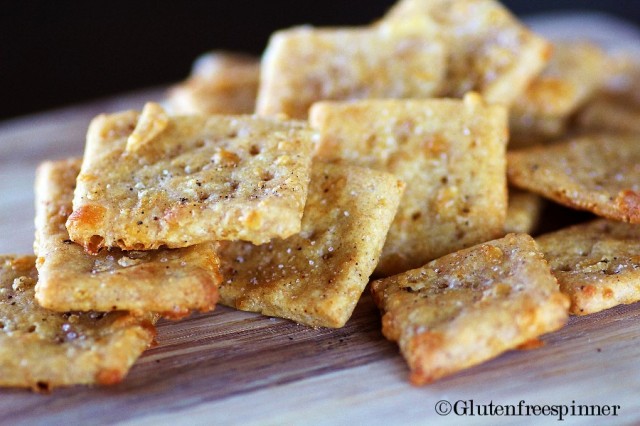 I followed her recipe exactly, using all sorghum flour as one of her suggested options instead of the quinoa (I find it too bitter). And instead of the adorable little animal shaped crackers she so meticulously created, I cut mine with a pizza cutter. It was very easy and they came out just as I had hoped. On the first batch I was afraid to burn them, so I took them out at the specified time and they were beautifully golden brown. The second batch I allowed to bake longer to see if I could make them crispier…oh yah…crispy and crunchy. I kept eating them and going back for more…dangerous!
When they were all baked, I left them out on the baking sheet so they wouldn't get soft. Eventually I had to put them in a large resealable plastic bag (weep-weep) and yes, they did get soft. But I'm sure if I heated them on a baking sheet again they would become crunchy again. Regardless, I found my new favorite cracker recipe and I'm so happy I found Kate and her Gluten Free Gobsmacked site.