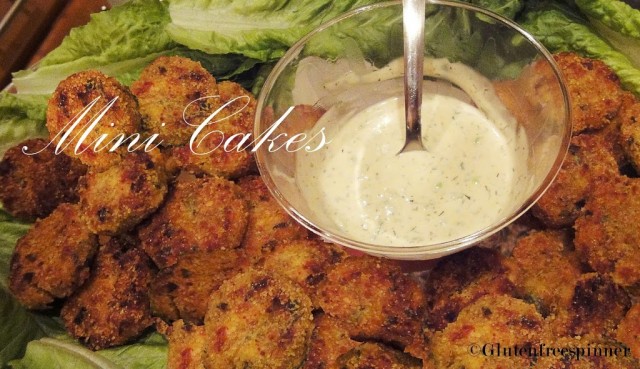 Mini Halibut Cakes and a Party of Appetizers
With holiday parties filling the calendar, appetizers are a requested bring-along. This past weekend I made my signature Halibut Cakes for a party, only I made them "mini" to serve as an appetizer. I tried to spare my friends a 'photo-shoot' during the party so I snapped a quick picture with my sure shot camera. It doesn't quite showcase their delicious presentation, but I assure you they will delight anyone who likes seafood. And…they are different! So many appetizers are redundant as you travel party to party;
To make them as mini cakes, double the recipe and use a small melon baller to make them all the same size. Then, follow the recipe as written, cooking them ahead of time and placing on a baking sheet lined with parchment paper. Cover with plastic wrap and refrigerate until the party, where you'll bake them.
This party was with very good friends so I felt comfortable asking to use her oven…might be a consideration for you.
I placed them in her oven at 400 degrees for 18 minutes, then broiled them for another 3-4. They were crispy on the outside and tender on the inside, and were received with oooh's and aaaah's!
The menu for this party was heavy appetizers and everyone brought a winning choice. The bonus for me was they made everything gluten free! It was so much fun (and yummy) to know everything was 'safe'. To give you a few ideas for your next party I've listed the menu with links to some of my recipes. She served everything in stages, one at a time, which was a brilliant idea for tasting and enjoying each one and spreading the food out for the night. This was also a great way to keep the balance of cocktails and food at a healthy level! I need to get her recipe for the stuffed mushrooms. She's been making them for years and they are naturally gluten free…absolutely fabulous! The Seafood Florentine Bisque is to die for as well…shrimp, crab, and bay scallops in a savory broth with spinach and a hint of red pepper heat. Amazing. It's a signature dish made by another friend and I will also prepare and list the recipe soon. Enjoy your Christmas and Holiday parties!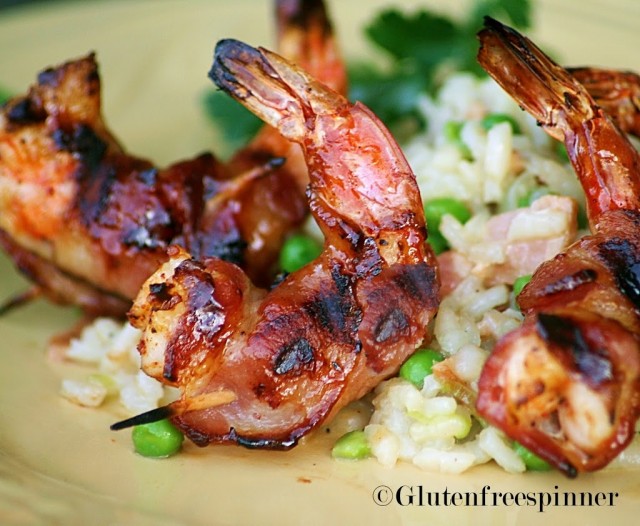 Chex Mix

– Don't forget this classic! Use Corn Chex, Rice Chex, and Honey Nut Chex. The honey nut gives a little hint of sweetness and it's great with the salty nuts. You can add gluten free pretzels too. Everyone loved it. Use the recipe on the box for the Classic Chex Mix and make sure your seasoning salt is gluten free. Easy!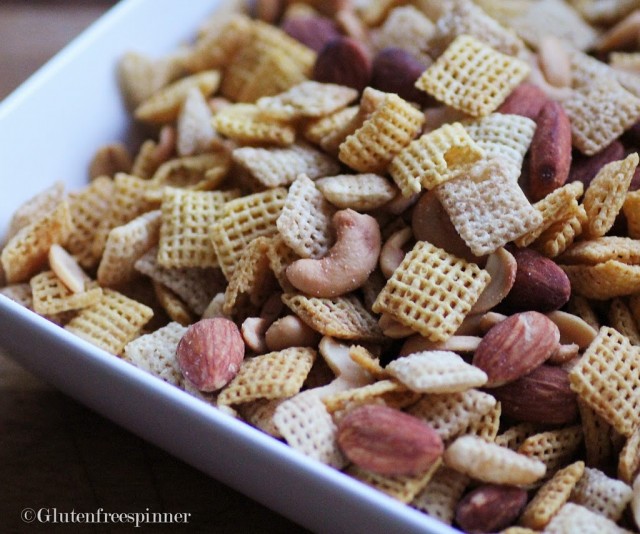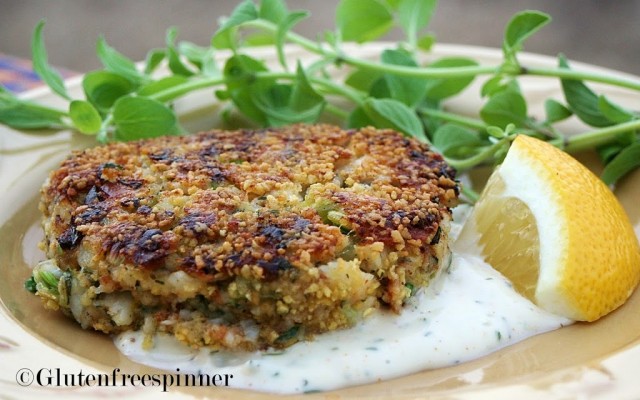 Seafood florentine bisque