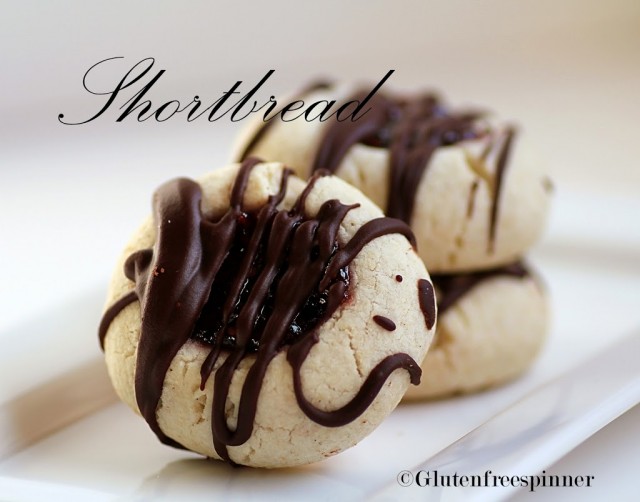 My daughter is getting married and we attended a Bridal Fair together last weekend at the convention center. We were there for five hours and visited every booth learning about flowers, invitations, photo booth's, limo's, and even watched two fashion shows. It was so much fun! One of the vendor's I didn't mention, was the catering…oh my…every

decadent chocolate, icing, cake, candy, cupcake, torte, and specialty dessert was served in little doily-like paper samples. They had little croissants stuffed with chicken or meat, there were baguette's with specialty cheeses and sauce, or BBQ beef samples on toasty bread. The list goes on, and I couldn't eat a single one of them. Argh. When you attend an event like that, you realize how many items we use to take for granted, contain gluten.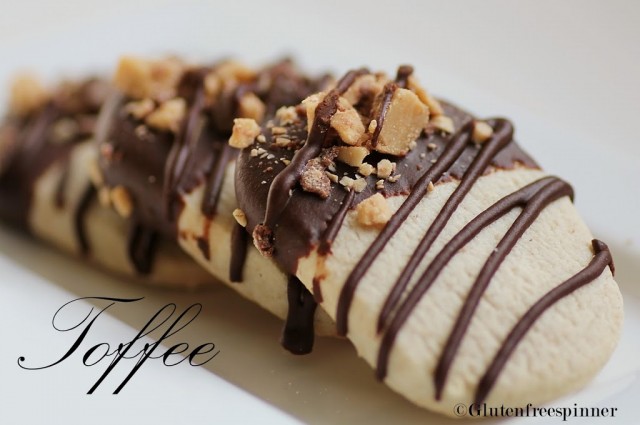 If you read my blog regularly, you probably already know that halfway through the Bridal Fair I was creating beautiful decadent gluten free desserts in my mind. We too…can have specialty foods, it just takes more time and effort to prepare them. Most pre-packaged gluten free dessert items aren't really worth the extra calories, so we need to create our own and continue to share ideas and recipes.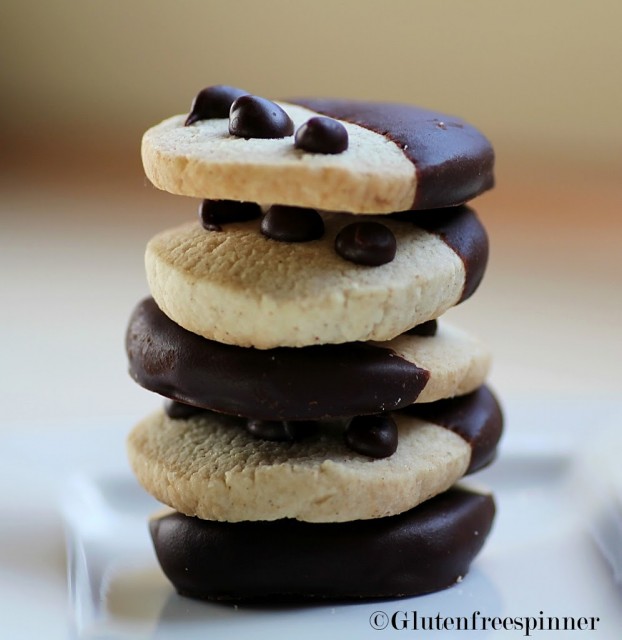 Most GF desserts require several specialty flours and leavening agents as well as extra time to prepare. This usually has me second guessing whether I want to start the recipe in the first place. But! Let me tell you…I found a great 'cheater' if you will. As I've mentioned before, it feels like cheating when I use a GF box mix or flour mix to make cakes, cookies, or breads. But think of it this way, when the ordinary gluten eating person makes cookies, cake, or similar, they purchase all purpose flour, right? Just one package of flour and they have endless possibilities. Well, what's the difference if we purchase one package of premixed gluten free flour or cake mix to create a wonderful dessert? It's a great idea, don't you think? As long as they are good.
I have a wonderful surprise for you. Bob's Red Mill Gluten Free Shortbread Cooke Mix. Yum! It's so-so easy and so-so good! One of my favorite holiday cookies are Spritz Cookies…and honestly, these tasted every bit as good. I added Almond flavoring to the mix along with a few more teaspoons of water as it seemed too dry, but that's it. They turned out perfect (see pics above). It was easy to work with and I split the dough into three little batches to try different styles of shortbread cookies.
With the holiday's approaching, this will be my 'go to' for Christmas Cookies. Imagine the many kinds of cookies you can make with this one mix. Try adding different flavorings like orange liquor, espresso, chocolate, and even pumpkin would be great for Thanksgiving. I've listed a few of the toppings I used below, easy and tested…really good.
Bob's Red Mill Gluten Free Shortbread Cookie Mix
Follow the package directions, adding 1 tsp almond extract and 3-4 additional teaspoons of water to mix. Separate into two or three little batches and wrap in plastic wrap until ready to use. The package says to roll the dough out and use cookie cutters, but I found it much easier to place the dough in plastic wrap and mold into a log with your hands, rolling to even out the log width. Then slice into cookies. You can mold the dough into a square or round log, giving you different shaped cookies.
For the thumbprint cookies above. Roll the dough into small balls and press a small indent in the middle. Fill with your favorite preserves and bake until lightly browned on the edges. Thumbprint cookies took 17 minutes when I made them. The baking times will change depending on the thickness of your cookies.
For the chocolate icing or drizzle, use 1 1/4 cups semi sweet chocolate chips combined with 2 Tbsp butter, 1 tsp light corn syrup, and 3 Tbsp heavy cream. Melt in the microwave starting at 30 seconds, stir, and melt for only 10 seconds at a time after that until melted. Be careful, if you microwave too long you'll ruin the chocolate.
Dip the cooled cookies in the chocolate and place on a parchment lined baking sheet to harden. Add toffee chips while the chocolate is still wet for the toffee cookies.
Be creative and have fun…there are so many possibilities. Another option would be to make a white icing and color it with food coloring for the occasion. I'll be making these for my daughter's bridal shower…hmmm…maybe green mint icing with chocolate drizzles.