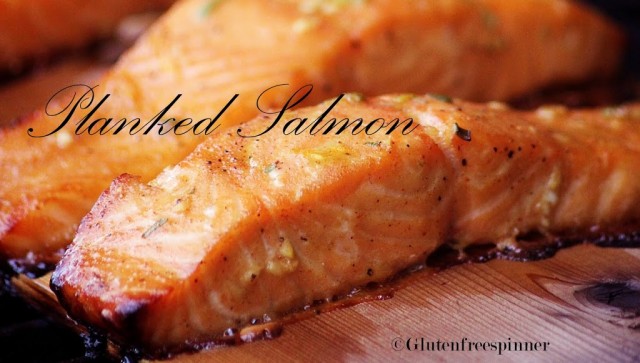 Sweet Smokey Planked Salmon
I love salmon so it was no surprise that I spun together a new recipe for a birthday celebration. I also love birthdays and the joke is that we celebrate for a week straight. How fun is that? This recipe was a combination of sweet and smokey flavors infused into the salmon then grilled on a cedar plank until the edges are caramelized.

It truly was amazing. I served it with buttery Yukon gold potatoes and fresh steamed green beans.
Ingredients:
4 – 6 oz salmon fillets, skinless, rinsed and patted dry with paper towels.
1 cedar plank (purchase the planks that are made for grilling)
Marinade:
3 Tbsp Dijon

Mustard

3 Tbsp brown sugar

1 tsp 100% maple syrup

1 tsp Urban Accents Mesa Chipotle Seasoning

1 Tbsp fresh squeezed orange juice

1 large green onion – finely chopped

1-2 cloves of garlic pressed in garlic press
Directions:
Soak the Cedar Plank in water for at least 1 hour.
Mix all marinade ingredients together. Lightly season the salmon fillets with salt and pepper on both sides, then brush the marinade onto salmon – again, both sides. Cover the fillets and refrigerate for 2-4 hours.
Pre-heat grill on high. Reduce to medium high and place the pre-soaked board on hot grill to heat through, about 6-8 minutes. (It will smell wonderfully smokey by the way.) Lightly drizzle the plank with olive oil just to moisten and place the fillets on hot board to cook. Cook the fillets about 7-9 minutes, depending on thickness, checking for doneness
when the salmon flakes easily. Remove entire plank from grill and place on heat-proof surface. Serve with mashed potatoes and vegetable.