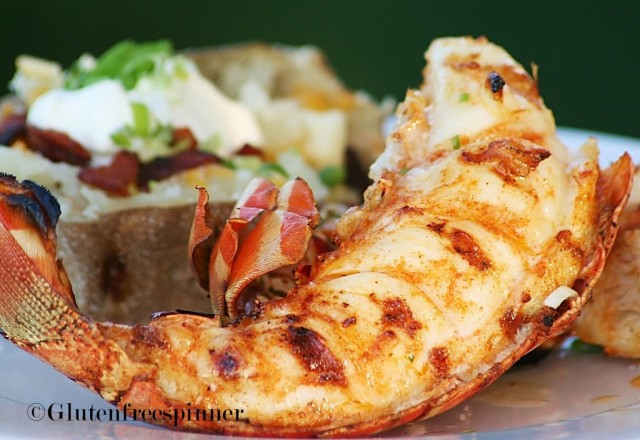 One of our favorite treats is lobster….a splurge for sure. Last night my husband made a special "pre-mothers day" meal for just the two of us.
Sweet grilled lobster tails dipped in butter – decadent. We served ours with a loaded baked potato and a bottle of Williamette Valley Pinot Gris. Truly a special evening.
Ingredients
2 – 14-16 oz each – lobster tails

½ cup olive oil

1 tsp salt

1 tsp paprika

1/8 tsp white pepper

1/8 tsp garlic powder

Extra butter for basting at the end and dipping at table
Directions
Cut lobster tails in half lengthwise. (See prep picture.) Mix all ingredients except butter and pour over the flesh of the tails. Refrigerate for 1-2 hours until ready to cook. Remove from refrigerator 20 minutes prior to grilling.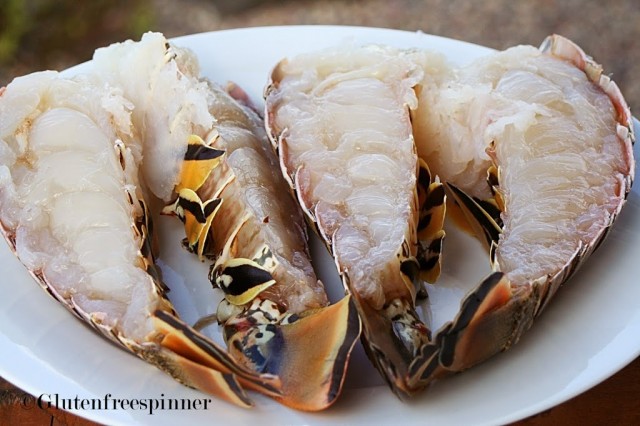 Heat the grill on high. Reduce to med-high. Cook meat side down first for 5 minutes (375 degrees). Turn and cook additional 4 minutes, then brush with melted butter and cook 2 more minutes.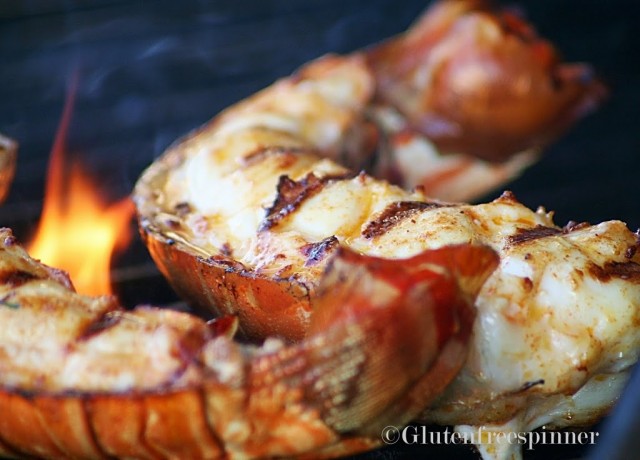 Serve in the shell and remove the lobster meat from the shell just as you sit down. Set the table with individual butter warmers for dipping. We served loaded baked potatoes on the side. A tall chilled glass of Pinot Gris, candles burning, Chris Botti playing in the background…a night together with the one you love. Yummy.