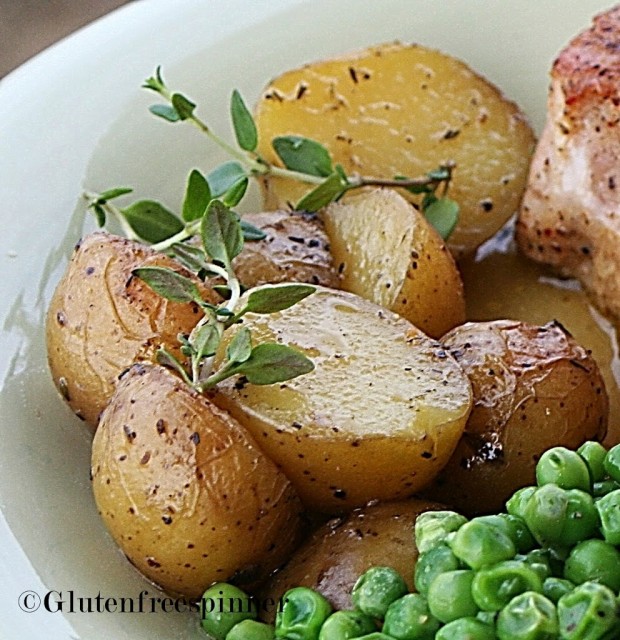 Thyme Roasted Potatoes
Ingredients:
1 lb Green Giant Klondike petite golden potatoes, fingerlings, or baby reds
1/2 Tbsp olive oil
2 Tbsp butter
1 tsp sea salt
½ tsp pepper
½ tsp garlic powder
½ tsp thyme
Wash potatoes and cut in half. Heat the olive oil and butter in heavy sauce pan over medium heat and when it bubbles, add the prepared potatoes. Add the spices and toss to coat. Reduce heat to low and cover. Continue cooking over low heat for 40 minutes or until tender. Minimal peaking! The steam helps cook the potatoes.

Lightly dust with freshly ground black pepper and a little salt if needed.