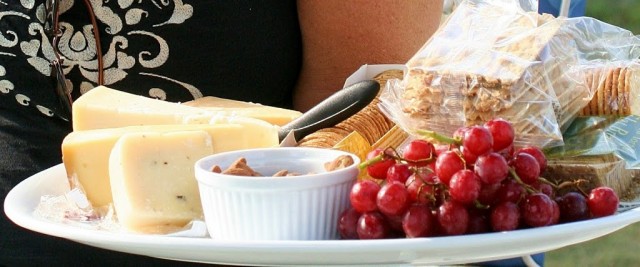 Finally…the weekend,
and that means Happy Hour!
Our happy hour's are usually at home or at a friends house instead of a bar or crowded restaurant, and we look forward to them every time. The picture above is a friend of mine carrying one of her fabulous cheese trays. She IS the queen of cheese trays! She creates a beautiful display of cheeses, fruits, nuts, hummus, and a variety of unique crackers all arranged with color and texture to entice you. This particular picture was the start of a girls happy hour at one of our friends home in Wisconsin. She lives on 11 acres of gorgeous rolling hills and has a vegetable garden for all to envy. We sat around her patio on a sunny September day enjoying conversation, laughs, cheeses and wine. Great memories with great friends.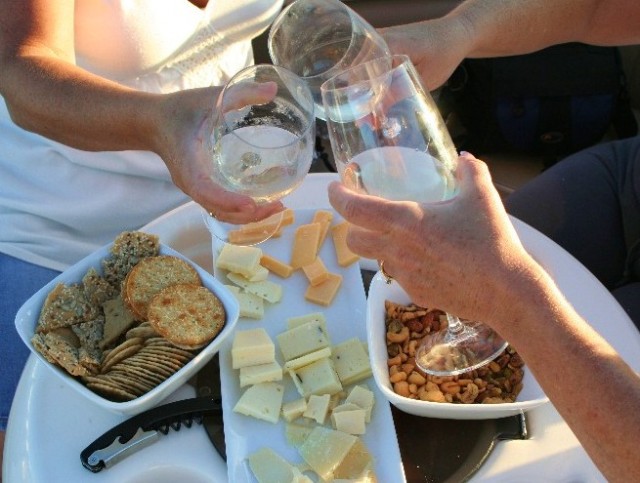 Yet another picture of a girls happy hour with snacks. This is our annual girls weekend at my cabin in Northern Minnesota. We launch the pontoon to the middle of the lake just at the time the sun starts to set below the trees. The wine is cold, the snacks are a combination of all our favorite cheeses and crackers, and the mood is always…..an attitude of gratitude for our 40 years of friendship.
Cheers to your weekend and to Happy Hour,
wherever you choose to spend it,
and with whomever you choose to be with.
Celebrate Life.